/

/

Battery Backup Giveaway Extended Through July by The Woodlands Hill and Bridgeland
Battery Backup Giveaway Extended Through July by The Woodlands Hill and Bridgeland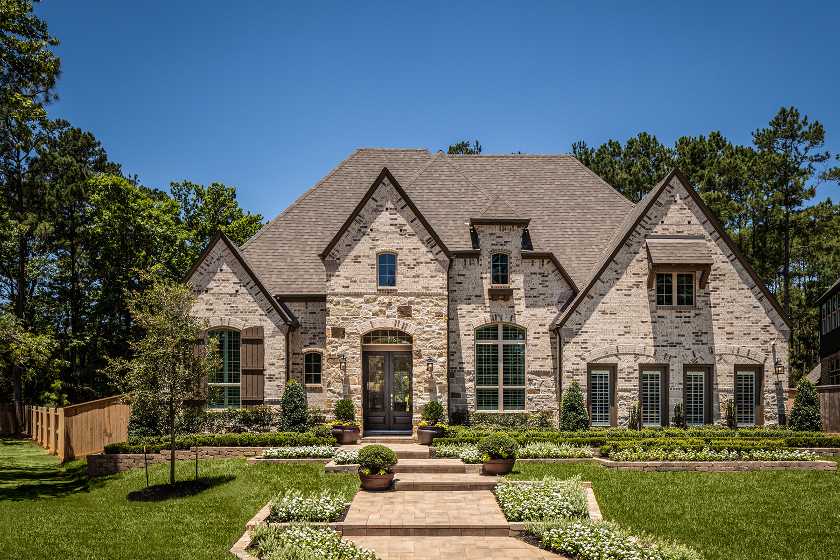 CONROE, TX -- Buyers scoring a new home in two award-winning Greater Houston developments will earn an extra reward this July. The Howard Hughes Corporation® (NYSE: HHC) is extending its Battery Backup Home Sale Incentive special for those purchasing a new home in its two Houston area communities – The Woodlands Hills®, one of Houston's newer award-winning master planned communities in Conroe and Willis, located 13 miles north of The Woodlands®, and Bridgeland®, the #1 selling master planned community in Texas.

Initially limited to June home sales, those who purchase new homes in Bridgeland or The Woodlands Hills through the month of July will be eligible to receive a complimentary automatic battery powered generator, the Bronco Power Boost. The retail value of this model of generator is $5,900. Certain restrictions may apply.
"We are pleased to extend our Battery Backup Home Sale Incentive to provide home buyers a state-of-the-art generator as a thank you to those moving into our highly sought-after communities," Heath Melton, Executive Vice President of Master Planned Communities, Residential, for The Howard Hughes Corporation said. "The pre-installed Bronco Power Boost is an extra layer of protection to keep families in Bridgeland and The Woodlands Hills powered up."
The Bronco Power Boost generator is installed next to the home's electrical panel and will keep homeowners prepared for the unpredictable Texas weather. The no gas, no cords and no noise generator will keep the refrigerator, Wi-Fi, LED lighting, TV, laptop, cell phones and security systems operating when needed most. It maintains the appearance of a second electrical panel without taking up any additional space and provides power to all the essentials during a power outage.
Recognized as a Quality Planned Development™ by the West Houston Association and North Houston Association, The Woodlands Hills offers an array of new homes by regional and national homebuilders, priced from the $270s. The Woodlands Hills provides access to nature-inspired amenities and will feature approximately 112 acres of open space including miles of hike-and-bike trails and parks now open.
The launch of the Battery Backup Home Sale Incentive came after an announcement that Bridgeland will add its third of four villages, Prairieland, during a time of low home inventory across the city. Upon completion, Prairieland Village will encompass approximately 7,000 homesites equating to an estimated 26,000 residents on the west side of the Grand Parkway with homes estimated to start in the mid-$200s.
For more information on the Bronco Power Boost generators, please visit broncopowerboost.com.
Learn more about Bridgeland, The Woodlands Hills, and The Woodlands, developments of The Howard Hughes Corporation®, at Bridgeland.com, TheWoodlandsHills.com and TheWoodlands.com.
About The Woodlands Hills®
Opened in the summer of 2018, The Woodlands Hills is an award-winning 2,000-acre master planned community offering an abundance of nature-inspired amenities, eventually featuring approximately 112 acres of open space. The acclaimed 17-acre Founders Park provides an Activity Center as its focal point with indoor and outdoor space, a state-of-the-art fitness center and a yoga/events lawn. Founders Park also features leisure and fitness pools, lazy river, sprayground, an innovative playground, a dog park and tennis courts. Forested trails as well as dedicated bike lanes on major connectors are available for the community to enjoy. With the newly-opened Sue Luce's Daisy Park and Rick and Roz Dauzat Peace Park, The Woodlands Hills will eventually be home to 20 neighborhood parks. The Woodlands Hills was recently recognized as a Quality Planned Development™ by the West Houston Association and North Houston Association. For more information, visit TheWoodlandsHills.com.
About Bridgeland®
Bridgeland is an 11,500-acre master planned community located in Cypress, Texas and is ranked as the top-selling master planned community in Houston and #9 in the nation. The award-winning development opened in 2006 and offers a wide variety of housing options and extensive outdoor amenities, with a strong emphasis on conserving and enhancing the natural environment. Bridgeland has over 3,000 acres dedicated to lakes, trails and parks, and offers resort-style pools, disc-golf course, stocked lakes and complimentary use of kayaks, paddle boats and other recreational equipment for residents. Lakeland Village Center® is the first of four retail centers in Bridgeland, with additional plans for Bridgeland Central, a 900-acre future town center, along Grand Parkway, which intersects the community. Bridgeland is a development of The Howard Hughes Corporation®.
About The Howard Hughes Corporation®
The Howard Hughes Corporation owns, manages and develops commercial, residential and mixed-use real estate throughout the U.S. Its award-winning assets include the country's preeminent portfolio of master planned cities and communities, as well as operating properties and development opportunities including: the Seaport District in New York; Columbia, Maryland; The Woodlands®, The Woodlands Hills®, and Bridgeland® in the Greater Houston, Texas area; Summerlin®, Las Vegas; and Ward Village® in Honolulu, Hawai'i. The Howard Hughes Corporation's portfolio is strategically positioned to meet and accelerate development based on market demand, resulting in one of the strongest real estate platforms in the country. Dedicated to innovative place making, the company is recognized for its ongoing commitment to design excellence and to the cultural life of its communities. The Howard Hughes Corporation is traded on the New York Stock Exchange as HHC.
Safe Harbor Statement
Statements made in this press release that are not historical facts, including statements accompanied by words such as "will," "believe," "expect," "enables," "realize", "plan," "intend," "assume," "transform" and other words of similar expression, are forward-looking statements within the meaning of the Private Securities Litigation Reform Act of 1995. These statements are based on management's expectations, estimates, assumptions, and projections as of the date of this release and are not guarantees of future performance. Actual results may differ materially from those expressed or implied in these statements. Factors that could cause actual results to differ materially are set forth as risk factors in The Howard Hughes Corporation's filings with the Securities and Exchange Commission, including its Quarterly and Annual Reports. The Howard Hughes Corporation cautions you not to place undue reliance on the forward-looking statements contained in this release. The Howard Hughes Corporation does not undertake any obligation to publicly update or revise any forward-looking statements to reflect future events, information or circumstances that arise after the date of this release.