/

/

Some Things Just Go Together…Like Area Nonprofits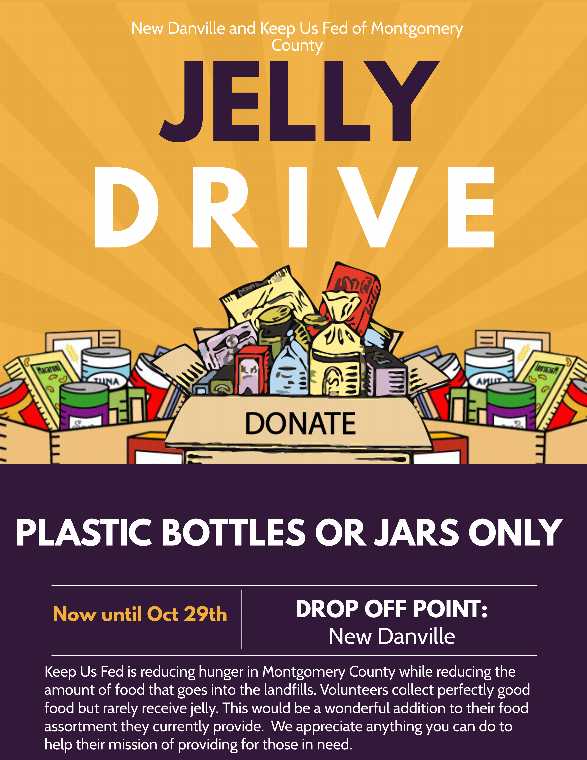 WILLIS, TX -- Some things just go together: peas and carrots, peanut butter and jelly, the holidays and greeting cards, and New Danville Wranglers and service.
Not long after completing their Hurricane Ida relief effort in collaboration with Jazzy Junque upscale resale story and Two Men and a Truck moving company, the Wranglers (clients) of New Danville are now partnering with Keep Us Fed of Montgomery County (KUSF). KUSF has supported the mini food pantry that serves the Wranglers and now the two organizations are collaborating with service to other KUSF clients.
"They (KUSF) have a lot of donated peanut butter," said Nicole Martinez, program coordinator at New Danville. "When we discussed possible projects to collaborate on, we came up with two: donated jelly to go with their peanut butter inventory, and hand-made Christmas cards. The community does so much for us and we like to do for the community. The Wranglers love serving."
Now through October 29, donations of jelly in plastic containers can be dropped off between 9 a.m. and 3 p.m. at New Danville in Willis. New Danville is located at 10951 Shepard Hill Road.
According to Tiffany Baumann Nelson, executive director of KUSF, "During a tour of New Danville in the summer we learned about the possibilities on how to strengthen our partnership with the New Danville's residents and daily participants."
Adding to pantries is not the only goal for this special collaboration; the organizations' collaboration will uplift spirits, too. The Wranglers will make 120 hand-made Christmas cards that KUSF will include in appreciation packages sent to volunteers, donors and beneficiaries of their services.
Tiffany added, "We are looking forward to receiving the Christmas cards and our partner recipients are also looking forward to distributing the jelly from your food drive."
Adriana Flower, program coordinator with KUSF, said, "We love what New Danville represents and we are thrilled to add New Danville to our list of non-profit recipients. We are truly honored to receive your hand-made Christmas cards to send to our volunteers, donors, and recipients this year."
Wranglers working on the Christmas cards have said that they wish they could see the faces of recipients when they receive the cards. "I hope they like them," a Wrangler said.
New Danville is a nonprofit rural community for adults with intellectual and developmental disabilities. Keep Us Fed of Montgomery County is a nonprofit food rescue organization that is a project of Leadership Montgomery County's Class of 2015.