/

/

Christmas Boat Parade Watch from Margaritaville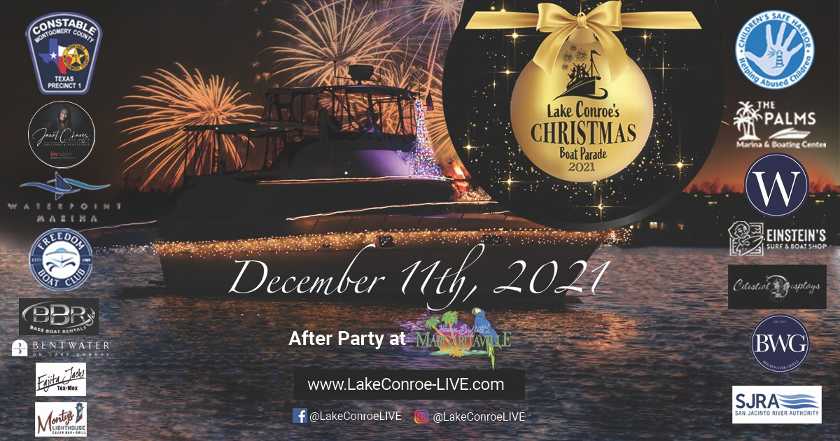 MOTGOMERY, TX -- Einstein's Surf & Boat Shop at Margaritaville Lake Resort, Lake Conroe | Houston is offering the opportunity to ride aboard a decorated party barge during the annual Lake Conroe Holiday Boat Parade. Tickets are $90 and include admission for one child.
After the parade, gather at the resort for a fun and festive afterparty Enjoy the laid-back lake life as you sip on hot cocoa and nibble on tasty snacks. Ten percent of the profits associated with this event will be donated to the Children's Safe Harbor Foundation.
Saturday, Dec. 11, 2021
5 p.m. to 8 p.m. (parade)
8 p.m. to 11 p.m. (afterparty)
Margaritaville Lake Resort, Lake Conroe | Houston @ LandShark Bar & Grill
600 Margaritaville Parkway, Montgomery, TX 77356