/

/

Healthcare Marketplace Enrollment with CBOW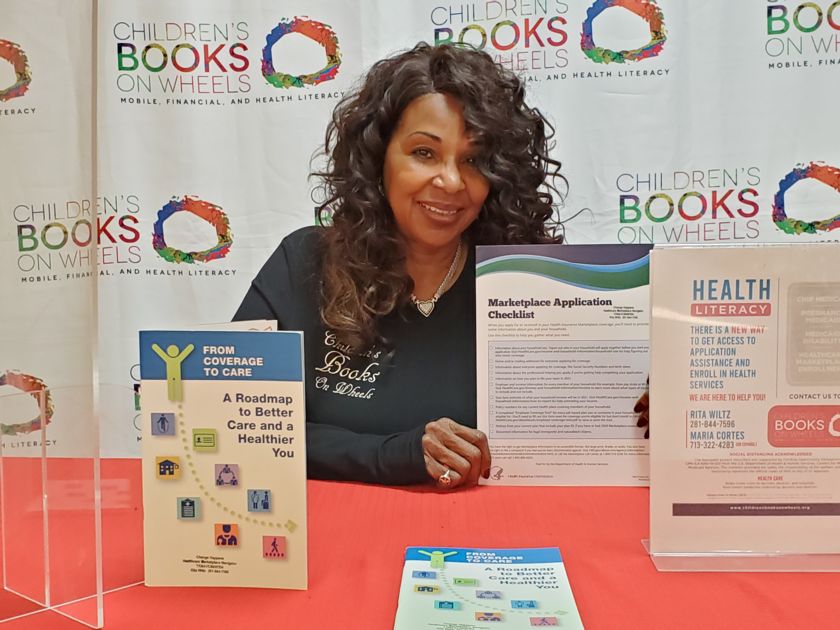 CONROE, TX -- Children's Books on Wheels (CBOW) is hosting Marketplace Enrollment assistance from now until January 15, 2022, with a scheduled appointment at no cost. Healthcare Marketplace Navigators offer services in multiple languages to assist with enrollment.

This year more families will qualify for financial assistance through the American Rescue Plan (ARP) which significantly lowers premiums. 4 out of 5 people will be able to find plans for $10/month or less after newly expanded financial assistance. The plans are quality, comprehensive health plans that offer doctor visits, emergency care, preventive care, hospital care, and prescription drugs. Consumers who enroll by December 15 can get coverage beginning January 1.
Every health plan in the Marketplace offers the same set of essential health benefits including doctor visits, preventive care, hospitalization, prescriptions, and more. Comparison plans allow families to make a choice based on price, benefits, and other features.
Financial help is available, and it is expanded in two ways. First, it includes more consumers at higher income levels, and secondly, it offers even better financial assistance options than in the past. Consumers can take advantage of increased financial help on high-quality health care plans when they enroll in coverage. The new COVID Relief law has lowered premiums for most people with a Marketplace health plan and expanded access to financial help for more consumers.
Every year health plan options change in cost, coverage, and participating providers, which is why it is important for consumers with plans to come back and compare plans as they may find something better and more affordable. Health insurance options of coverage that fits your budget and meets your needs. When you apply for coverage, you can see all your options and enroll. For an appointment contact Executive Director, Rita Wiltz by calling 281-844-7596 or emailing rw2619@msn.com. Spanish speaking families can contact Maria Cortes 713-322-4283 for an appointment.
"Time is running out to sign up," said Rita Wiltz, Executive Director, CBOW. "Don't delay!

Children's Books on Wheels was established in 2004 as a 501c3 nonprofit offering access to free books to all communities in Montgomery County. Seventy five percent of the population served by CBOW are at or below the poverty level. Rita Wiltz, Executive Director and Founder, with her mobile team travel to community events, churches, businesses, and other non-profits in north, south, east, and west counties. Each year about 8,000 books are distributed throughout the community.
Other services offered by CBOW include assistance of social services in multiple languages to the unserved and underserved including free year-round tax services by IRS certified volunteers at no charge for eligible individuals, Project Re-Set assisting with trainings for technical fields that require OSHA10 or OSHA30, Confined Space, First Aid + AED training, and Forklift training certification, and KIDSTECH digital literacy to make reading accessible to all. Along with Project FUEL "A Breath of Fresh Air" family sessions.
The mission of Children's Books on Wheels is to promote literacy by providing books and educational literature to Pre-K through 12th grade students and their families. Learn more about Children's Books on Wheels by visiting their website www.ChildrensBooksonWheels.org or contacting Rita Wiltz at 281-844-7596 or emailing rw2619@msn.com. Learn more about Children's Books on Wheels by visiting their Facebook page www.facebook.com/cbow.childrensbooksonwheels