/

/

Brian Cain Most Qualified for CCL1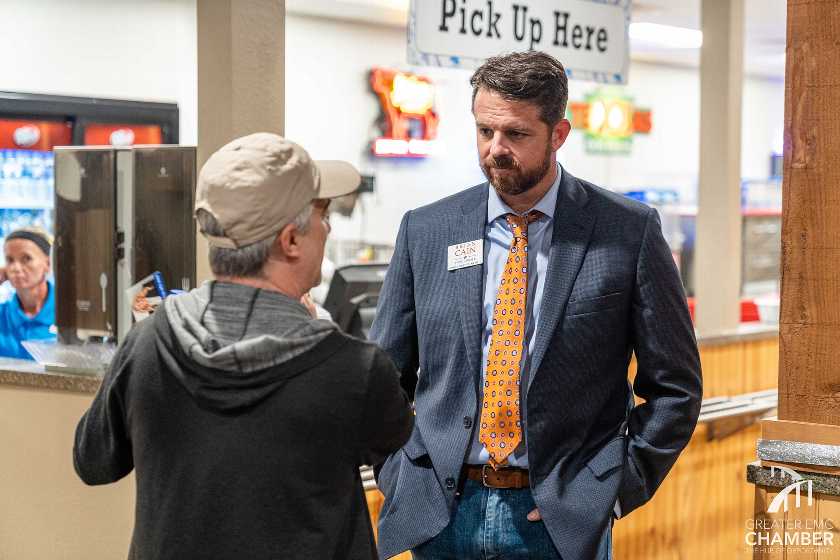 CONROE, TX -- Brian Cain is seeking the office of Judge for County Court of Law 1 in Montgomery County after serving 12 years as a litigator in criminal defense cases, family issues-including divorce, child custody, adoptions, probate, and wills, and civil law cases. He routinely manages felonies and misdemeanor cases as a contracted attorney or by appointment by the court for indigent cases.
As a licensed attorney with his own practice, Griffin & Cain in Conroe, his cases have taken him to Waller, Walker, San Jacinto, Polk, Liberty, Grimes, Harris, Ft. Bend, Brazoria Counties, and faraway towns including Limestone, Lee, Rockwall, Midland, and Travis.
"I feel I am most qualified based on the diversity of cases I have experienced to oversee many types of cases to speed up the flow of the docket," said candidate Brian Cain. "I am aware of the effects that court judgments in one area of the law have in other areas. In this I do not simply mean in theory. My clients have experienced these effects and I have had to help them with those difficulties, or had their case benefitted by a positive outcome."
"The current judge of County Court at Law No. 1, Judge Dennis Watson, has had both family and criminal cases docketed in his court. Currently it only has misdemeanors on its dockets. However, a court such as this should have a judge who can change the cases on the dockets to meet the needs of the community it serves. A fast-growing community like ours may need the dockets in County Court at Law No. 1 to change to make the best use of the resources given to our judicial system. A judge with my kind of experience would be well-suited to making those changes."
Cain graduated from The University of Texas in Austin with a bachelor's degree in history and religious studies. Towards the end of his undergraduate studies, he was mentoring to become an Episcopal priest. This was not the best use of his gifts, so he continued his education to receive a master's degree in history from Texas State University with the hopes of becoming a historian or a professor. His destiny was as an attorney using his gifts of remembering details as a historian and actively listening as a prospective priest with empathy. He received his professional degree in law from the Seton Hall University via a scholarship.
"A judge should be studious and constantly learning to keep up with the ever-changing nuances of the law. A judge should also back up his or her convictions with a powerful sense of exactly how his or her rulings will really affect the litigants before the court. These principles and my background make the best candidate for the position I am seeking as judge."
Cain has been involved in the community prior to the election season as a member of The Woodlands Rotary Club and the Montgomery County Bar Association where he was Treasurer for three years. He is currently a member of the Montgomery Area Chamber, the Greater Magnolia Parkway Chamber, the Conroe/Lake Conroe Chamber, The Woodlands Area Chamber, and the Greater East Montgomery County Chamber of Commerce as well as the Kiwanis Club of The Woodlands.
Brian Cain is a native 4th generation Texan raised in the Greater Houston area, father of two daughters (Abby and Eleanor) a devoted husband to wife Katie for 17 years and sings in the choir at Trinity Episcopal Church in The Woodlands. Brian directed the choir in college while accompanying on guitar. He is also involved in a weekly Toastmasters group to sharpen communication.
As Judge for County Court of Law 1, Brian Cain will be committed to:
• Strengthening the legal system in his court
• Using our court resources to the fullest by hearing multiple docket types-criminal, civil, family
• Directly impacting the outcome of someone's life by alleviating the stress of prolonged litigation with closure