/

/

Rice University Graduate Files for CISD Trustee Position 1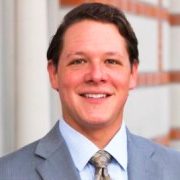 CONROE, TX -- Evan Berlin, education and community advocate with more than 20 years of service, filed the appropriate paperwork on Monday for a place on the ballot in the November Conroe ISD Trustee election.
"I believe in leading with intent, which means creating a shared vision among stakeholders with clear goals," Berlin said.
Evan Berlin was named a Community Hero by Texas Christian University (TCU) Alumni Association and a Community Champion by the Houston Dynamo Charitable Foundation. A nine-year CISD student and graduate, Berlin attended TCU and received his master's degree from Rice University.
Berlin said he filed early to hear from as many District residents as possible prior to the election.
"I want to know what keeps our parents, students, and educators up at night," Berlin says, "and filing on the first day allows the necessary time spent getting to know the entire community."
Berlin said he knows how his personal experiences in the District, from fourth grade through graduation, shaped his future; and, he wants to work to make sure all students experience the education they require and deserve.
"Serving on the CISD Board of Trustees is a long-time passion of mine. I learned the importance of education and service during my nine years in the District, and I want to give back by carrying-forward the strong history of District leadership," Berlin said.