/

/

OctoBEARfest to raise funds for Local Animal Rescue Sanctuary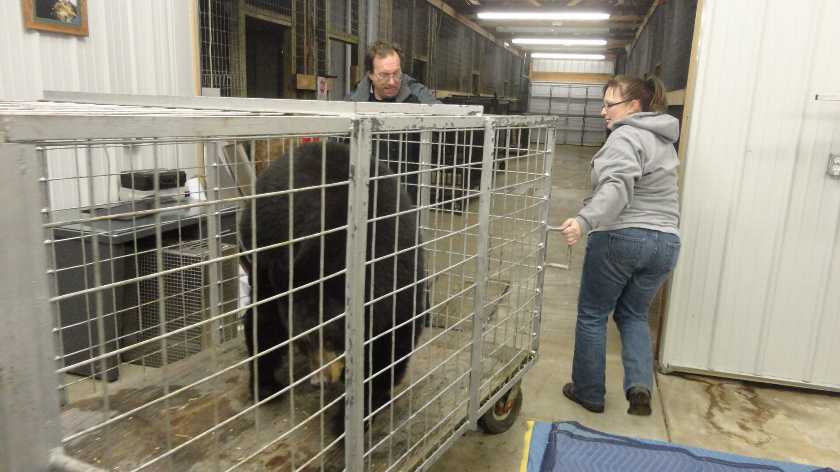 CONROE, TX -- Many animal facilities across the country, housing large exotic animals and wildlife, have been closed due to lack of finances, lack of appropriate care, and neglect causing a much larger need for more sanctuaries to provide permanent placement for hard to keep animal. BEARS Etc., a local 501c3 nonprofit, is hoping the community will come out on Saturday, October 22 from 12 noon until 6:00pm at Papa's on the Lake to help fund a permanent, community-based, self-sustainable refuge for displaced exotic and wild animals in Montgomery County.
BEARS Etc. provides rescue and re-homing of many local pets and exotic animals in the Greater Houston area removing them from the exotic pet trade. As a Bear & Exotic Animal Rescue Sanctuary in Montgomery County, the organization connects people with nature through education and awareness in community inspired events. Their hope is to build the nation's first state of the art Bear and Exotic Animal Sanctuary, providing a safe place for neglected, abused, and unwanted bears, who are a part of the exotic pet trade.
Kati Krouse, Executive Director, and Founder of BEARS Etc., is active in animal advocacy participating in various organizations protecting large exotic species. One of which is the Big Cat Sanctuary Alliance and supporting the Big Cat Public Safety Act- prohibiting private individuals from possessing lions, tigers, leopards, cheetahs, jaguars, cougars, or any hybrid of these species. This prohibition would only apply to big cats kept as pets. Kati is also the Vice Chair of the Texas Black Bear Alliance promoting the restoration of black bears in appropriate habitats throughout Texas through cooperative partnerships using education, research, and habitat management.
Kati has rescued parakeets, dogs, bears, tigers, parrots, wolves/wolf dogs, monkeys, and occasionally alligators. Kati and her husband, Ambrose, are passionate about the care of animals. Building the foundation for the Bear and Exotic Animal Rescue Sanctuary is their dream.
"Ever since I was a part of the team to rescue a 130-lb. Black Bear from a 20' diameter corn crib in Southeast Ohio, I knew I had to do something to stop the cruelty," said Kati. "As I became more involved with rescuing bears in need of placement, it became evident that my mission was to build the nation's first Bear-focused sanctuary."
Bears will live for 30 years or longer, eating 40 lbs. of produce a day, dig, climb, and require complex enrichment to keep their brain mentally stimulated. It is a huge expense to maintain a single bear and many facilities cannot afford to house bears. Unfortunately, making bears are the least served in the exotic pet trade.
Prevent neglected and abused exotic animals from euthanasia by contributing to BEARS Etc. to help fund a local animal rescue sanctuary for neglected large animals in a community-based, self-sustainable refuge. This facility will educate others about the natural world and include tigers, cougars, and bobcats while allowing animals to live in a natural habitat the remainder of their life
Sponsors for the 4th Annual OctoBEARfest include Casa M Spice Co and Crown Cork and Seal with vendors, a Kids Zone area, BBQ plates, and a Silent Auction (including a stay in Cozumel, and a Wine & Liquor pull) with purchase of a $10 ticket through the website: www.BearsEtc.org
"Come out and have a great time with family and friends and eat some BBQ," said Kati Krouse, Executive Director of BEARS Etc.. "All proceeds from the event go into our capital campaign to purchase a property in Montgomery County.
Bears, Etc. is looking for a minimum of twenty acres for the Bear and Exotic Animal Sanctuary, 20-miles from the nearest school and 1000-feet from the nearest residence to maintain safety protocols. If you can assist, please contact Kati Krouse at info@bearsetc.org. Learn more about Bears ETC by visiting their website www.bearsetc.org.