/

/

Mattress Mack to ride in Conroe Christmas Parade alongside Mayor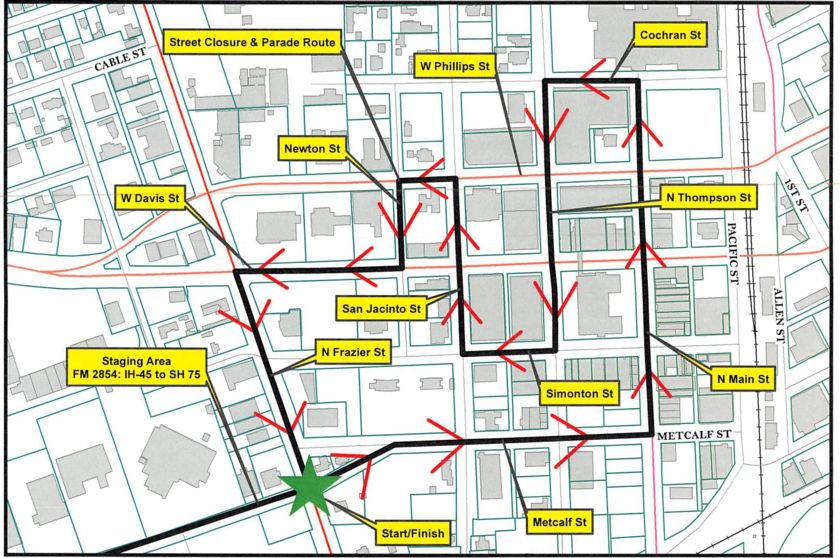 CONROE, TX -- Houston icon Jim "Mattress Mack" McIngvale is gearing up for the Conroe Christmas Parade this Saturday, December 10th. This Saturday is the annual Toby Powell Conroe Christmas Celebration and Conroe Friendly City Kiwanis Club Christmas Parade.

Mattress Mack will serve as the grand marshal for the parade along with City of Conroe Mayor Jody Czajkoski. Mayor Czajkoski has also invited the Conroe City Council to ride alongside him and Mattress Mack. The group will all be leading the parade in a City of Conroe Fire Department, high-water rescue vehicle.

The Gallery Furniture owner and local philanthropist continuously works to support people in need in the community through his generous donations and services. When there's a great charitable need, Mr. McIngvale is usually the first to respond, if not spearhead the effort. He has touched the lives of countless Houstonians in a positive way. "When I grow up I want to be just like Mattress Mack," said Mayor Czajkoski. "He's a leader in the community, a leader in the business community, and has a heart of giving, we are excited to have him come to Conroe!"

The Conroe Friendly City Kiwanis Club 44th Annual Children's Christmas Parade will travel through downtown Conroe beginning at 1:00pm. The parade begins at Texas 75 and FM 2854 (Metcalf Street) and continues east along Metcalf Street winding through downtown Conroe. The Toby Powell Conroe Christmas Celebration runs from 11:00am-4:00pm.