/

/

First Lady Abbott Showcases 'Texas Governors And Their Times' Exhibit In Austin
First Lady Abbott Showcases 'Texas Governors And Their Times' Exhibit In Austin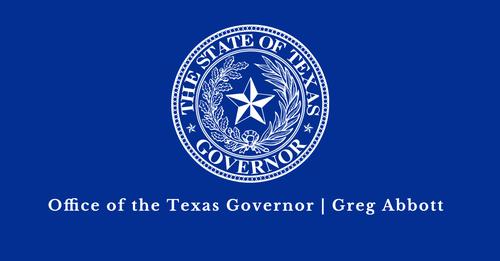 AUSTIN, TX -- First Lady Cecilia Abbott last night hosted a reception with the Texas State Library and Archives Commission (TSLAC) showcasing the Texas Governors and Their Times exhibit followed by a tour at the Lorenzo de Zavala Texas State Archives and Library Building in Austin. During the reception, First Lady Abbott celebrated the rich history of Texas on display in the exhibit and thanked TSLAC and its partners for preserving the legacy of former Texas governors for future generations of Texans.
"From the earliest days of our statehood, Texas governors have blazed many unique trails for Texans of today to follow," said First Lady Abbott. "The pieces featured in this exhibit and the many more in the archives are crucial touchpoints with our past and connect us with our history. This relationship with the past informs our present and inspires our future. Thank you to the Library and Archives Commission and to its many partners for your important work to keep the history of our Texas governors alive for generations of Texans to come."
The First Lady was joined at the event by TSLAC Chair Dr. Martha Wong, Friends of the Governor's Mansion Executive Director Erika Herndon, Texas State Library and Archives Foundation President Andrea Lapsley, Texas State Historical Society Executive Director J.P. Bryan Jr., and other historic preservation leaders and elected officials.
Displayed by TSLAC, the Texas Governors and Their Times, 1846-1946, exhibit features artifacts from the State Archives documenting the official work and daily business of Texas' chief executives spanning 100 years.