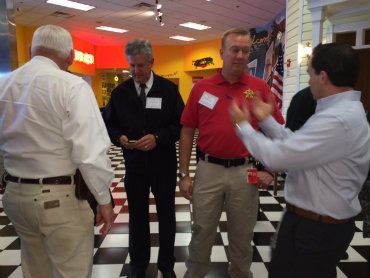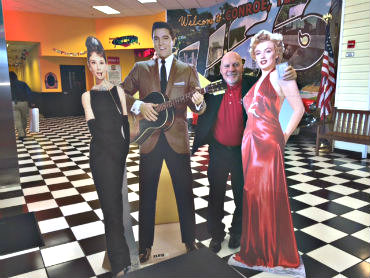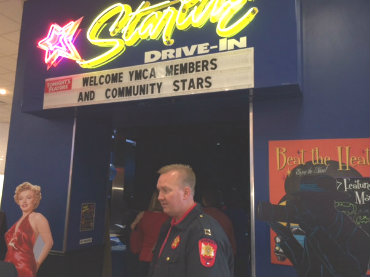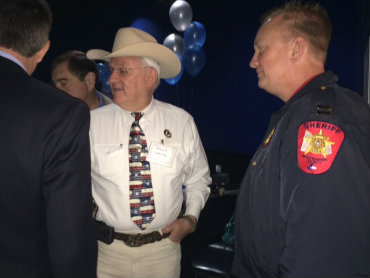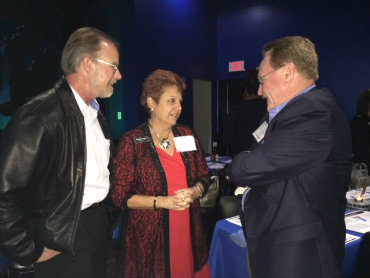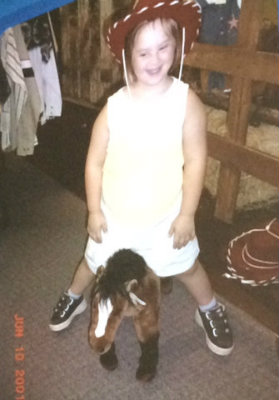 County Judge Craig Doyal (left center) flanked by Montgomery County Sheriff Tommy Gage, and Captain Rand Henderson. Dr. Kala Euitt far right.
Conroe YMCA Communicatins Liaison, John Hennigan 3rd from right, greeted stars and guests on the red carpet.
The Hollywood-themed luncheon rolled out the red carpet for local community celebrities.
Montgomery County Sheriff Tommy Gage and Captain Rand Henderson on hand to show support for the Conroe YMCA's commitment to children and families.
The Conroe Today team of Royce Brooks and affiliate, Margie Taylor of Taylorized PR, listen to State Representative Mark Keough (right), on the significance of the YMCA's contributions to the community.
Rising Star Award winner, Havilah Walsh, pictured early in her childhood when she first developed a love of horses.