/

/

McKenzie's Barbeque & Burgers shows support for The Rainbow Room with dinner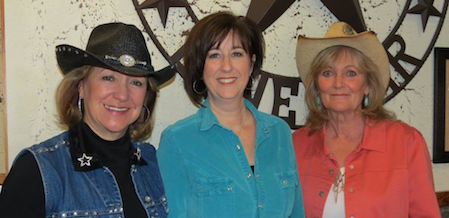 CONROE, Texas -- McKenzie's Barbeque & Burgers is pleased to pledge its support to the annual April Sound Rhinestone Cowgirl Golf Tournament, benefitting the Rainbow Room, an emergency resource center that helps abused and neglected children. The Rhinestone Cowgirl Golf Tournament, hosted by the April Sound Women's Golf Association (ASWGA), will be held on April 9, 2014 at the April Sound golf course on Lake Conroe. The barbeque restaurant donated a dinner for 20 at cost to give to a raffle winner. The dinner will be served in the winner's home.
"We are very fortunate to have McKenzie's support again this year for the Rhinestone Cowgirl Tournament. It is a fun event for the participants and it also serves as exposure for the Rainbow Room," said Susie Coon, chair for the ASWGA Rhinestone Cowgirl Tournament. "We raised over $5,000 last year alone from the sale of McKenzie's raffle tickets. We hope to sell even more this year."
Dolphia Hearn, board member for the Rainbow Room, added, "as a Rainbow Room board member for 12 years, I am thankful for the ASWGA's support. The Rhinestone Cowgirl Tournament has raised over $10,000 for the Rainbow Room in the last three years. Their success allows the Rainbow Room to meet the needs of more children in our area who need help after they are removed from their homes due to abuse or neglect."
The Rainbow Room is available for Montgomery County Child Protective Services (CPS) caseworkers to meet the critical needs of abused and neglected children. Stocked with new items, the Rainbow Room provides clothing, shoes, underwear, baby formula, school supplies, hygiene items, beds and car seats. A waiting list already exists to play in the tournament but raffle ticket sales will be ongoing until April 9. The winner does not have to be present at the tournament. To purchase tickets, call Susie Coon at 713-562-2116.