/

/

CareerFest at Lone Star College-Conroe Center this April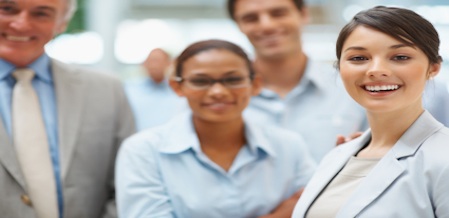 CONROE, Texas -- Residents of Conroe and the surrounding area are invited to a CareerFest 2014 at the Lone Star College-Conroe Center on Saturday, April 12, from 10 a.m.-2 p.m. Those interested in learning about some of the fastest growing careers in fields such as welding, machining, automotive technology, certified nurse aide, phlebotomy, EKG, accounting, business, computer technology and more, are encouraged to attend this free event. Area employers such as NOV Downhole, BAUER Manufacturing, and Tenaris will also be present, as these and other area companies are linked with the college to hire graduates of the workforce certificate programs offered at LSC-Conroe Center.
CareerFest 2014 will also offer a free barbecue lunch for attendees, program and campus tours, scholarships (on a selective basis), prize drawings and other giveaways. CareerFest will take place at the new campus located at 777 Conroe Park North Drive in Conroe, which is just off FM 3083, about two miles east of I-45 near the Lone Star Executive Airport. K-Star Country radio station will broadcast live from the parking lot during the event.
"This is an event for anyone interested in starting or re-tooling their career," said Dr. Austin Lane, president of LSC-Montgomery. "Our Conroe Center offers the community a full range of education options, smaller classes, convenient scheduling options, great student-instructor interaction, admission and registration services, and more—all close to home."
On April 21, 2014, the college's CNC machining program will begin a new series of classes that lead to certification in just a few months. Additionally, the college's highly successful welding program will expand beginning May 19, 2014, to offer weekday late night (10 p.m.-2 a.m.) and Sunday class options, providing additional flexibility for those already in the workforce but looking to gain additional skills.
The college's automotive technology program offers a three-course technician certificate, as well as a more comprehensive, seven-course general service technician certificate.
"We work hard to make sure our programs provide the skills and training necessary to meet the needs of area employers, whether it be industrial-related, health care, or service-oriented," added Dr. Lane.
For those attendees interested in signing up for these programs at CareerFest 2014, advisors and program specialists will be available to answer any questions and help with registration. Additionally, there will be testing provided (Adult Basic Education) on the spot, which will also help determine if financial aid or grant funding is available to help pay for classes. Workforce Solutions will be present to help with job search resources.
LSC-Conroe Center also offers GED certification and English for Speakers of Other Languages (ESOL) courses, and these programs will be featured as part of CareerFest 2014.
For more information about Conroe Center, including directions on how to get to CareerFest 2014, visit www.LoneStar.edu/ConroeCenter.