/

/

Congressman Brady appoints Catie Fulton Spivey as new Deputy District Director
Congressman Brady appoints Catie Fulton Spivey as new Deputy District Director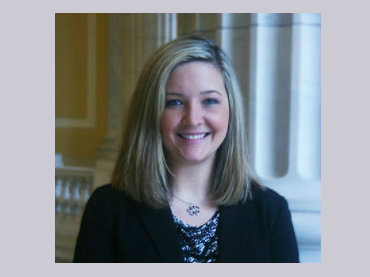 CONROE, Texas -- U.S. Congressman Kevin Brady has named Catie Fulton Spivey as the new Deputy District Director for the 8th District of Texas. A former aide to Texas Congressman Michael Burgess and Nevada Congressman Joe Heck, Spivey will work closely with local communities, leaders and constituents to identify ways Congressman Brady can help serve them on a wide range of federal issues.
She and her husband Gary, a Tomball native who works in the energy industry, live in Texas.
"I'm very excited about the opportunity to join Congressman Brady's district office," said Spivey. "The 8th Congressional District is home to so many remarkable men and women and I am honored and humbled to serve them."
Brady said, "I'm thrilled that Catie has joined our district staff. I am confident that my constituents and communities will benefit from her extensive experience and enthusiasm."
A graduate of Washington and Lee University in Virginia and Emory University School of Law in Georgia, Catie has worked both on Capitol Hill and in the private sector. Before she came to the Hill, Catie served as Associate Counsel for a small healthcare consulting company and worked for several campaigns.