/

/

LJF Marketing receives MarCom Award for McKenzie's Barbeque website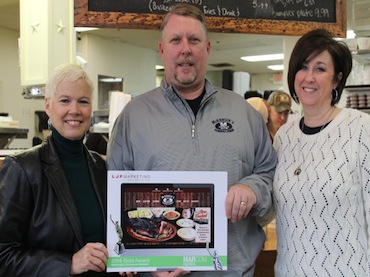 CONROE, Texas -- LJF Marketing was recently awarded a Gold MarCom Award for Mckenzie's Barbeque & Burgers new responsive, parallax scrolling website, www.mckenziesbarbeque.com. They also received an Honorable Mention for their 2014 advertising campaign for Karlins, Ramey & Tompkins featuring adapted themes from television shows such as "Modern Family", "Survival" and "Boardwalk Empire".
"We are truly honored to have received these MarCom Awards", said Linda Freede, President/CEO of LJF Marketing. "To be recognized among 6,500 international marketing, public relations and advertising firms ranking from individual communicators to Fortune 500 firms astounds me. Through our twenty- five years of servicing firms in our area, we have been continually trusted with providing website redevelopments, public relations plans, advertising campaigns and many other services. To be recognized for your work in addition to having satisfied clients puts it over the top."
McKenzie's Barbeque and Burgers has locations in Conroe, Montgomery and Huntsville. Karlins, Ramey & Tompkins is a CPA firm in The Woodlands.