/

/

911 Data Recovery adding a cell phone division to its diversified services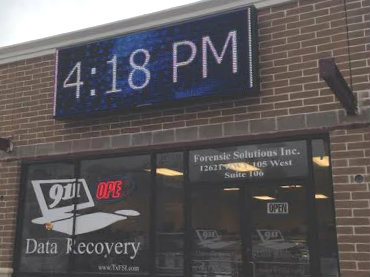 CONROE, Texas - A lot has changed with technology and computers over the last 30 years. Who can remember the hard floppy disks that were used to store information? In 1983 Brad Schlerf, CEO and founder of 911 Data Recovery and Forensic Solutions, Inc., was using database programming when MS DOS was the operating system for personal computers developed by Microsoft.
911 Data Recovery - a Call for Help with all Things Technical!
Schlerf is a retired police detective with over 20 years' experience specializing in the use of technology to solve crimes. His experience in law enforcement solving crimes with CSI, Cold Cases, and other high profile cases utilizing high technology naturally progressed to serving the public with data recovery. He created Forensic Solutions, Inc. to provide knowledge to the general public to focus on business growth, community development, identity protection and personal security.
As a testimony to his experience, Schlerf was asked to validate the truth of Officer Wilson's interview with ABC's George Stephanopoulos November last year, concerning the Ferguson case vs. Michael Brown, using a process called Forensic Voice Stress Analysis. His testimony was deemed truthful.
"911 Data Recovery is not your typical IT business. I enjoy helping others reach their goals and giving back to the community", said Brad Schlerf. "People don't always understand how to use their systems effectively or how to keep them working. I would do it for free if I could".
Forensic Solutions Inc, is the parent company for 911 Data Recovery, Verify ID, and Project Safe ID and offers solutions to all computer services, cell phone repair for both android and iPhones, and identification tags for pets, children, and home repair workers. Services include back-up solutions, updates, virus/malware repairs, monthly maintenance for small businesses, remote repair, server maintenance, data networking, and recovery of data. New this month, 911 Data Recovery will buy back unused iPhones in any condition!
To kick off the NEW Cell Phone Division the public is invited to attend a BBQ lunch Friday, May 8 from 11:00 am - 3:00 pm in the parking lot of 911 Data Recovery located at 12621 Hwy 105, Conroe (77304). Look for the large digital 911 Sign by the lighthouse. Lunch plates are $5 and include hamburger/hotdogs, potato salad and baked beans. Bring your old mobile devices for a coupon on labor services.