Conroe's "friendship Center" gets rebranded as new "Meals on Wheels Montgomery County"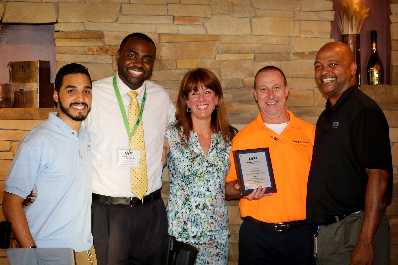 CONROE, Texas – Since 1973, one of the accidental secrets in Montgomery County was that The Friendship Center, based in Conroe, has services that included Meals on Wheels. Realizing that the optimum number of seniors needing hot meals delivered to them wasn't being reached, the Board of Directors convened and approved a complete rebranding of the organization. The newly named Meals on Wheels Montgomery County was unveiled at the recent "New Brand Opening Ceremony."
Nonprofit organization brings meals – and hope – to homebound elderly
Meals on Wheels Montgomery County provides nutrition and transportation services to address the public health issue of our aging communities. It is a volunteer-driven network of home-delivered meal services providing the homebound elderly of our community with a nutritious meal, a safety check and a friendly face. Its transportation service, Senior Rides, provides trips crucial to maintaining basic healthcare needs such as doctor visits, grocery shopping, VA Hospital trips, and dialysis treatments. The reach of the program covers The Woodlands, Conroe, Montgomery, Magnolia, New Caney, Willis, and all other neighborhoods within those regions.
The transition to the new name could not have come at a better time for Nicole Rogers, Director of Marketing and Fund Development. "Since the rebranding, we have already received a significant upsurge in recognition by both donors and volunteers," she said. "The increased visibility has enabled the organization to begin reaching more needy seniors, which is what we are dedicated to doing as much as possible."
According to Rogers, the ceremony that heralded the transition was a rousing success, with numerous community leaders and area residents in attendance. She attributes its success due to Meals on Wheels being one of the oldest and most successful programs in America. However, she also notes that the volunteers that deliver meals to homebound seniors on a daily basis are a large part of the organization's success. "We have been very fortunate to have one of the most dedicated volunteer programs around with very little turnover," she said. "That's because the seniors and the volunteers that serve them often consider each other family."
Meals on Wheels Montgomery County is located at 1202 Callahan Avenue, Conroe, TX 77301. For information on becoming a volunteer, please call or email Volunteer Services at (936) 756-5828 ext. 103 or susan@mowmc.org. Visit their website at www.mowmc.org.