/

/

CISD students, families gear up for Fields of Faith on Oct 14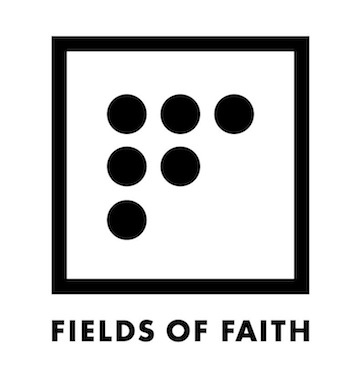 SHENANDOAH, Texas -- Fellowship of Christian Athletes (FCA) will host Fields of Faith October 14, 2015 at 7 p.m. at Woodforest Bank Stadium. Fields of Faith (FOF) is a student led event where students "invite, pray for, share with and challenge their peers to read the Bible and follow Jesus Christ."
Fields of Faith started for CISD when College Park Head Football Coach Richard Carson saw a promotion video at a FCA event.
"He returned to The Woodlands with a fire to host a FOF event at College Park and give voice to those who have a relationship with Jesus Christ," Angela Williams, North Houston FCA representative, said. "Less than 50 [students] were in attendance."
The following year, Angela said Coach Robbie Dueitt from The Woodlands High School caught the vision of FOF as well.
"He and Coach Carson teamed up to rent out Woodforest Stadium and the excitement spread like wildfire," Angela said.
That wildfire spread to other community members, churches and organizations to help team up and make the event a reality. A few short years later, the event has grown throughout the Conroe Independent School District. Families are invited to come out and hear first hand from students how God is transforming their lives. And FOF is not just a local event, it's nationwide.
"Our students make the event unforgettable," Angela said. "Adults simply facilitate the event in order to give way for the Holy Spirit to shine through our young people. I was moved to tears as a father and mother embraced their daughter who made a decision for Christ last year. The battle that takes place week after week on a football field played itself out in a different arena as one decided to play on the winning team of Jesus Christ."
And while FCA hosts the event, Angela stressed it's not just for student-athletes who are involved in FCA.
"FCA isn't just for athletes and FOF is not just for athletes," Angela said. "FCA is an internationally recognized ministry that has been running strong for over 60 years. Though it was started by the athlete and for the athlete who competes physically in sports, FCA is for those who understand that every day they are competing for a prize they will never hold in their hands but rather possess in their hearts. FOF is about uniting a school, a district, and a community of believers. God just planted the seed in FCA in order to make it happen."
The community can also get involved in this event. Food donations will be accepted for the tailgate that takes prior to FOF and they are also looking for prayer partners. Woodlands Online will broadcast the event live on affiliate site, WoodlandsOnline.com. Find out more about Fields of Faith by visiting the website FieldsofFaith.com.