/

/

Weekly produce market every Thursday in historic downtown Conroe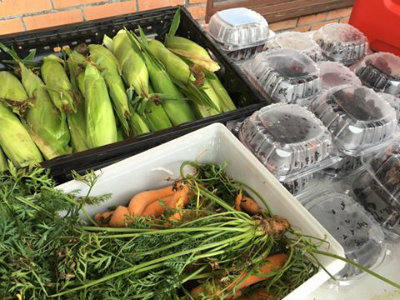 CONROE, Texas - Local farmers will be providing fresh-picked produce every Thursday in historic downtown Conroe in June and July. A bumper crop this season, farmers have a wide variety of crops for those who want fresh, organic food products.
"The farmers can't wait until the first Thursday of the month to sell their fresh-picked crops, so downtown Conroe is going to accommodate them by allowing them to set up produce stands every Thursday," said Margie Taylor, coordinator of the monthly Conroe Farmer's Market.
Thursday from 4 to 7:00 p.m., look for the produce stands on Main Street between Simonton and Metcalf on the southeast corner of the downtown district.
"Thursday afternoon is a great day for the market. This provides the opportunity to shop for fresh produce before the weekend meals," added Taylor.
Four produce vendors will be at the Thursday produce market, June 9:
Benson Bunch Farm
Jollisant Farms
Theiss Farms
Quality Foods
In addition to year-round staples, seasonal fruits like watermelon and berries will be at the produce market.
For more information visit the www.experiencedowntownconroe.com website.
#DowntownConroe #ShopLocal #EatFresh