/

/

SH 242 Gets Much Needed Relief as Commissioner Charlie Riley and State Rep. Steve Toth Bring TxDOT to the Table
SH 242 Gets Much Needed Relief as Commissioner Charlie Riley and State Rep. Steve Toth Bring TxDOT to the Table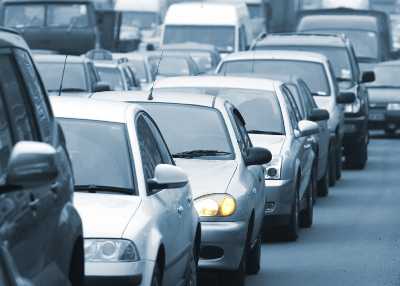 CONROE, TX – Friday afternoon, County Commissioner Charlie Riley (R-Magnolia) and State Representative Steve Toth (R-Conroe) announced improvements to traffic flow on State Highway 242. The elected officials detailed plans to add turn lanes at the intersection with Gosling Rd., protect the turn onto the southbound I-45 feeder and extend the third lane on the northbound I-45 access road all the way from Tamina Rd. to SH 242.
"For over 2 years, I've been working with TxDOT, St. Luke's Hospital, Methodist Hospital and TX Children's Hospital to improve the intersection of SH 242 and I-45," said Commissioner Riley. "Some improvements have already been completed at the intersection by restriping and adding turn lanes. TxDOT has agreed to open the restricted lanes from Tamina to SH 242 to include three continuous northbound lanes. This change will help to safely expedite traffic through the area while offering relief from congestion at peak traffic periods."
CHI St. Luke's The Woodlands Hospital contributed to the plan for improving the SH 242 and I-45 intersection. The hospital's president, Jim Parisi, agreed to close St. Luke's northern driveway on the I-45 southbound access road.
"Our patients, visitors and staff at CHI St. Luke's The Woodlands definitely feel the pain from the 242 corridor's congestion,' said Mr. Parisi. 'As we discussed potential solutions with TxDOT and Representative Toth's office, we felt that closing one of our entrances would achieve the intended traffic improvements. We saw it as a win-win, as our patients and visitors will continue to be able to access our accredited Comprehensive Stroke Center and other patient care services from the I-45 feeder."
"We had a good meeting with St. Luke's," said Rep. Toth. "We asked them to close the driveway to the hospital that is closest to the intersection of 242 and I-45. They are great partners in South County and jumped at the opportunity to help traffic flow."
To protect drivers turning from SH 242 onto the southbound I-45 feeder, TxDOT will install a short stretch of candlestick barriers along the access road's right lane. Commissioner Riley and Rep. Toth have seen these "candlesticks" used successfully at other intersections, such as Sawdust/Rayford and I-45, to increase traffic flow by facilitating lane changes further down the road. TxDOT estimated closing the hospital's driveway and installing the candlestick barriers could be completed in one month.
J.J. Hollie, President and CEO of The Woodlands Area Chamber of Commerce, commented, "Mobility and Flood Management are critical issues for our community, businesses, and economic development and we appreciate Rep. Toth's leadership on this issue. We look forward to continued progress on the I-45/242 intersection to relieve traffic congestion in the area."
Commissioner Charlie Riley has lived in and served Montgomery County for most of his life. He has faithfully represented Precinct 2 in preparation of the growth that continues to rise up in one of the fastest growing communities of the Houston Metropolitan Area. Planning for the infrastructure and mobility of every citizen, law enforcement professional and emergency response authorities who need safe and efficient transits to reach their destinations.
Steve Toth serves on the powerful House Appropriations Committee and is one of the strongest voices fighting for less government spending. He also serves on the Culture, Recreation & Tourism Committee, as well as multiple subcommittees. Representative Toth is consistently ranked as one of the most conservative Republican legislators in the Capitol. Toth resides in Montgomery County with his wife Babette. He is a Realtor, small business owner, father of three, grandfather of two, an ordained minister and served as chairman of the board for Mighty Oaks.