/

/

Ruffino Express sponsors cameras in MOWMC vans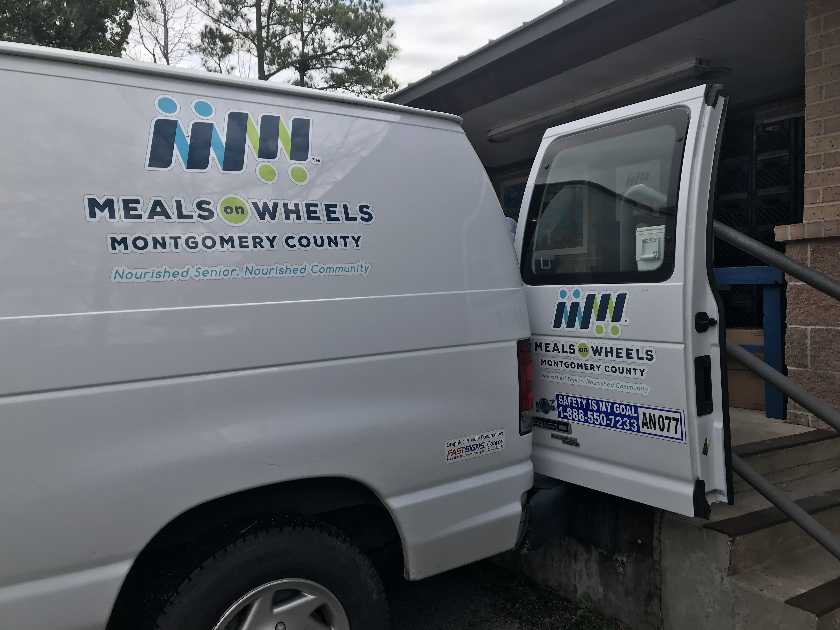 CONROE, TX -- Ruffino Express believes in giving back to the community that serves you. Meals on Wheels Montgomery County contacted the business for standard maintenance service for their vans. While there, they asked for a quote for backup cameras, planning to install them in the future.
After hearing more about MOWMC and their mission to assist homebound seniors through providing nutritious meals, caring connections and transportation, Josh and Elizabeth Ruffino immediately offered to install the cameras for free.
Elizabeth and Josh Ruffino were born and raised in Spring. In 2005 they opened up Ruffino Express Auto Repair to provide top-notch auto repair services at affordable prices. They believe in excellent customer service, short wait times and accurate quotes. Whether you need your brakes serviced, oil changed, and battery replaced or other auto repairs, Ruffino Express Automotive Repair in Spring can help.
Wendy Nieto, Director of Operations for MOWMC, said "What a wonderful caring company to step in to keep our drivers safe. Our staff drivers deliver 5,000 meals each week to help homebound local seniors stay nourished. We are very thankful for this contribution."
On Saturday, November 7th, join Ruffino Express for the "Honor Veterans" celebration. There will be face painting, raffles, food and, best of all they will provide free oil changes and state inspections to any active duty military, veteran, police, firefighter, EMTs and Paramedics. (no diesel oil changes). Ruffino Express is located at 120 Goedecke Rd in Spring. Visit their website at www.ruffinoexpress.com
With a mission to foster independence and maintain the dignity of each homebound senior by providing nutritious meals, transportation, and caring connections, MOWMC can always use additional support, donations, and volunteers.
More information about Meals on Wheels Montgomery County can be found at www.mowmc.org or on the Facebook page: www.Facebook.com/MealsonWheelsMC.