/

/

Conroe Police Chief Recognizes Hero for Saving Little Girl from Animal Attack
Conroe Police Chief Recognizes Hero for Saving Little Girl from Animal Attack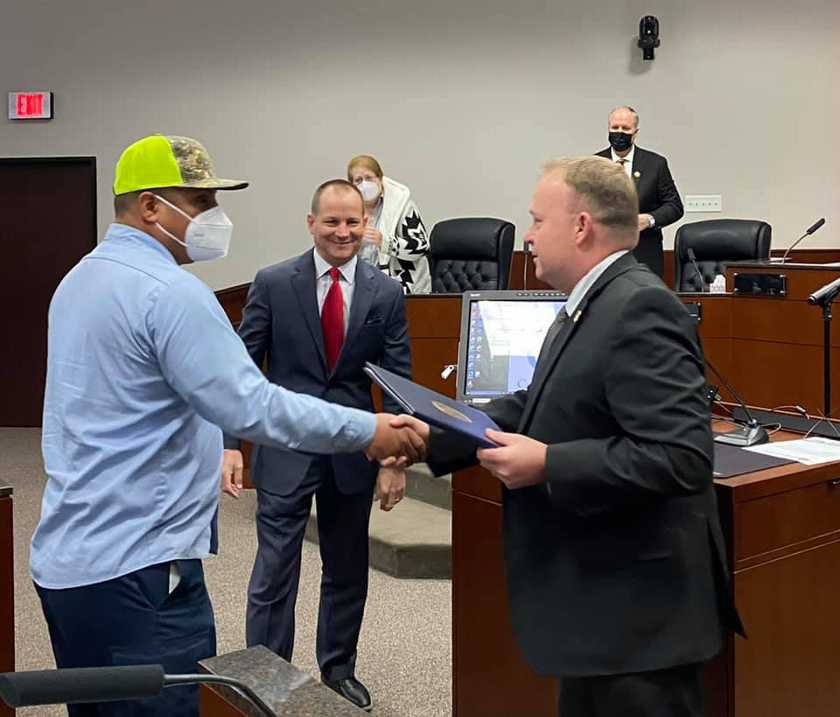 CONROE, TX - Conroe Police Chief Jeff Christy was honored to recognize Hector Franko for his heroic and selfless actions on December 11, 2020.

Hector, a Conroe citizen and City of Conroe - Government Public Works employee, risked his own safety when he came to the aid of 6 year old Jerricka Brown as she was being viciously attached by dogs. Hector stopped the attack and stood between the animals and Jerricka until first responders arrived. His actions certainly prevented her from being further injured or killed. Hector was presented with a Certificate of Valor and a Conroe Police Department Challenge Coin.

Jerricka Brown and her family were there to thank Hector. Jerricka was also recognized for her bravery during her extensive and continued recovery.

Thank you Hector for your bravery and we pray for Jerricka's speedy and full recovery.