/

/

Fidium Fiber, a New Gigabit Fiber Internet Service from Consolidated Communications, Rolling Out to More Than 110,000 Texas Homes
Fidium Fiber, a New Gigabit Fiber Internet Service from Consolidated Communications, Rolling Out to More Than 110,000 Texas Homes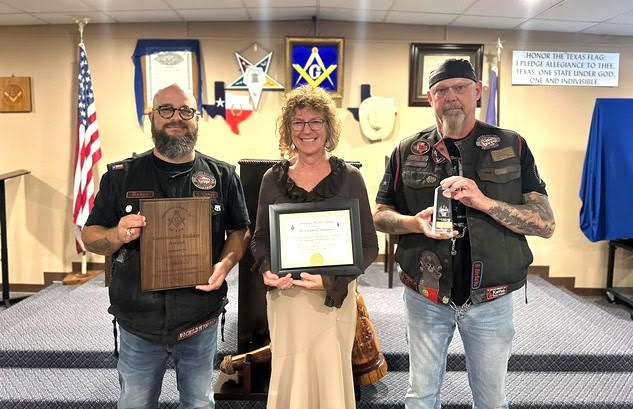 CONROE, TX --
More Than 91,000 Conroe, Katy and Lufkin Area Homes Can Pre-Order Service Now with No Contracts and Whole-Home WiFi;
With speeds 10 times faster[1] than the national average, FidiumSM Fiber, a new residential gigabit broadband internet service from Consolidated Communications (NASDAQ: CNSL), is primed to give residents in Brookshire, Conroe, Katy, Lufkin, Montgomery, Wilis, The Woodlands and more a speedier, more user-friendly internet experience.
Residents can pre-order now to be to be notified when Fidium lights up in nearly 91,000 homes next month. An additional 21,500 homes are expected to have access to Fidium by the end of the year.
"Fidium is the future of Consolidated's consumer fiber internet service, and we're proud to now offer it to more customers," said Erik Garr, president of consumer and small business for Consolidated Communications. "Fidium's reimagined customer experience includes more choices, control and personalization, but most importantly, Fidium delivers the ultra-fast speeds that customers need to work and learn from home."
Fidium was created to give customers exactly what they want, such as straightforward plans and pricing with superfast speeds, and nothing they don't, like shared bandwidth, data caps, contracts, hidden fees and required bundles. Symmetrical gig-speed fiber internet is available for $70 per month, including installation and whole-home WiFi, and Fidium customers will get the best experience with the Attune WiFi whole-home management app. A range of other high-speed fiber plans are available to meet customers' needs starting at $35 per month.
"Conroe is one of the fastest growing cities in the country and, to continue attracting people to our region, we need to ensure we're on the leading edge of everything we offer," said Scott Harper, president of the Conroe/Lake Conroe Chamber of Commerce. "When it comes to broadband service availability and maintaining our exceptional quality of life, the incredibly fast speeds Fidium provides is exactly what people need and expect in today's world. Having access to the fastest internet speeds out there is a significant advantage for our community."
Every very Fidium Fiber internet plan offers:
? Simple, affordable pricing ($70 per month for Gig service) that includes WiFi equipment and installation, with no required bundles, no data caps and no contract;
? An intelligent whole-home mesh WiFi experience that starts with a top-rated WiFi 6 gateway and up to two extenders.
? The Attune WiFi app, which offers new insights, more customization, more control and an unprecedented level of communication from your network and your smart home devices;
? Easy, hassle-free installation on your schedule with text updates and two-hour appointment windows;
? Intuitive customer portal with self-service options;
? Real time, proactive network monitoring to solve issues remotely before customers even know they are happening; and
? Premium technical support provided by experienced, compassionate team members.
"In addition to the enhanced connectivity and customer experience Fidium offers, we're unequivocally proud of the service's straightforward pricing and friendly, flexible, local service," Garr added.
Consolidated today announced that the service is now also being offered in California, Illinois, Minnesota and Pennsylvania. In 2022, Consolidated will build more than 400,000 fiber connections to homes across eight states, adding to the 330,000 new fiber connections the company built in 2021.
To sign up to be notified when service is available, visit FidiumFiber.com/Expansion. Follow Fidium on Facebook at Facebook.com/FidiumFiber, on Twitter at Twitter.com/FidiumFiber or find us on YouTube.