/

/

Chalk Artist celebrates 50th Anniversary of Lake Conroe Interactive Art involves Attendees
Chalk Artist celebrates 50th Anniversary of Lake Conroe Interactive Art involves Attendees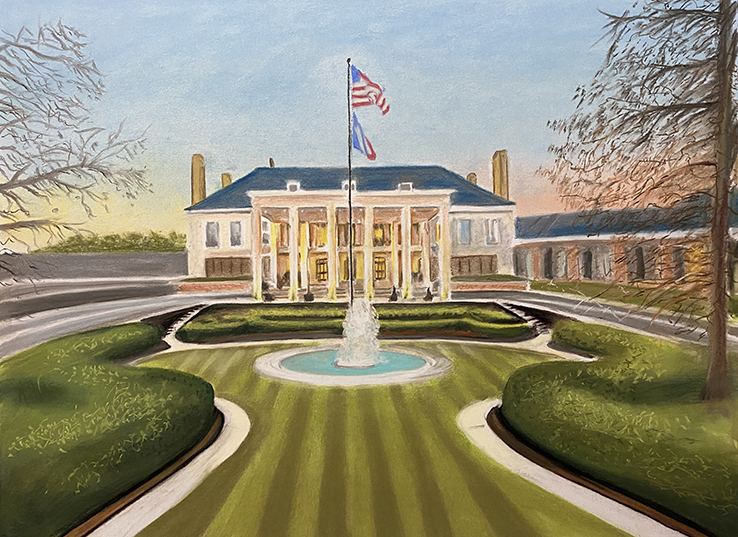 CONROE, TX -- The upcoming Montgomery County Home and Outdoor Living Show will feature a Chalk Artist creating a canvas allowing attendees to walk behind the image and pose for photos with a scene of Lake Conroe and the Seven Coves Lighthouse to commemorate the 50th Anniversary of Lake Conroe.
Lake Conroe is a 21,000-acre lake in unincorporated Montgomery County with a small portion in Conroe, located on west Fork of the San Jacinto River off SH 105 in both Montgomery and Walker counties. Created in 1970 as an alternative water supply for Houston the lake was completed in January 1973 and filled October 31, 1973. The show will pay tribute to the 50th Anniversary of Lake Conroe and the year-round activities on the lake including dining out, viewing the sunset, and taking a boat ride to Margaritaville or to see the lighthouse.

Angela Hetzel is an artist from Houston specializing in abstract oversize images on canvas. "Angie" will design a landmark Lake Conroe Seven Coves Lighthouse from Harbor Town during the show allowing attendees to be a part of the work interactively posing for photos. It will be very intriguing to watch the artist create the surreal images. It will appear as if the jet ski zooming past on the water in an optical illusion.

Angie studied fine art at the University of Savannah School of Art and Design, the Pratt Institute in NYC, and the Art Institute of Houston. Visit with Angie and see her portfolio of artwork at the upcoming Montgomery County Home and Outdoor Living Show Saturday, Sept. 16 (9:00am-6:00pm) and Sunday, Sept 17 (10:00am-5:00pm), Lone Star Convention Center, 9055 Airport Road, Conroe, 77303. Tickets for the show are $10 for adults, $9 for seniors, children 12 years and younger are free, $8 online prior to entry. Early bird pricing through 9/10/23 of $7 online.
Visit www.TexwoodShows.com for more information and the schedule of speakers. Free parking is available at the Lone Star Convention Center. Learn more about Angela Hetzel at https://www.facebook.com/PangieArt1.