/

/

New Veterans Clinic opened for services November 23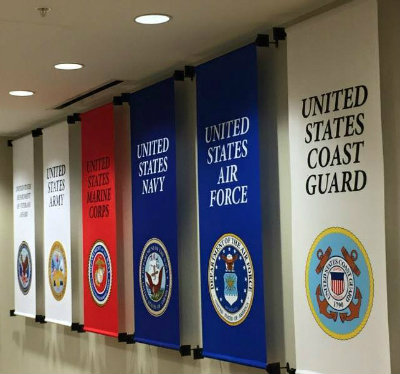 CONROE, Texas - The highly-anticipated completion of the Conroe Veterans Affairs Clinic has opened its doors and is treating veterans, due to the efforts of Kevin Brady, U.S. Representative for Texas's 8th congressional district, the community, veterans, and the local Veterans Administration.
Congressman Brady secured funding for the 32,000 square foot facility that will provide both primary care and mental health services. Specialty services include audiology, optometry and radiology.
The new location has been a work-in-progress since 2011, when it was determined that the original clinic was unable to adequately service the number of veterans in need of medical treatment. In 2013, the Conroe clinic logged 44,000 outpatient visits.
According to Congressman Brady, this new clinic is more than four times the size of the original clinic, enabling more services to be provided and more veterans to be treated. Congress has approved $5 million for staffing the clinic.
The completion comes just in time, as Conroe prepares for growth due to the development of two master-planned communities; Conroe's Grand Central Park will be located conveniently across the street on Loop 336 South. The new veteran's clinic is located at 690 Loop 336 S., with adequate parking...220 parking spaces, which includes 20 handicapped spots.
"Neither the original clinic nor this new one would not have been possible without an amazing team effort from our community, our veterans, my office, and of course, the local VA," said Congressman Brady. "This is a game-changer for our local heroes; it's one they deserve. And we're not stopped yet. Our teams is already working with me on the addition of even more services for the new clinic. For all the sacrifices our veterans made, they should be able to get high-quality care close to home."
To listen to more about the new Veteran's clinic, hear Congressman Brady's podcast. (Veteran's clinic discussed at 6:19 into the podcast.) See additional photos in the Veterans Clinic photo album, photos courtesy of Congressman Kevin Brady's office.
See related link for the Grand Opening celebration Friday at New Veterans Clinic Grand Opening celebration Dec 4.
#HealingHeroes