/

/

Conroe/Lake Conroe Chamber of Commerce announces new president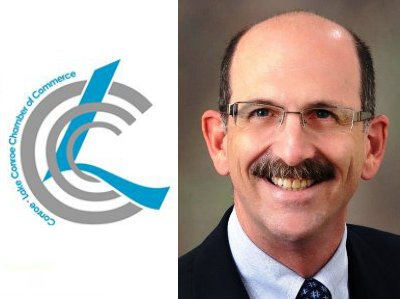 CONROE, Texas - The Conroe/Lake Conroe Chamber of Commerce announced their new President in an email to Chamber members Thursday afternoon, February 11. In the email, 2016 Board Chairman Hector Forestier stated that Bondy would assume his new position March 21, 2016.
"He brings with him a wealth of experience which will greatly benefit and grow our Chamber," wrote Forestier.
Bondy started as President of the San Marcos Area Chamber of Commerce in February of 2011. Prior to joining that Chamber he was President of the Kerrville Area Chamber for approximately 8 years. He has been involved with Chamber activities in Texas and Missouri since 1992, serving as a volunteer, committee member, committee chair, board member, and board officer, before transitioning to the 'other side of the desk' in 1995, with the Northwest Communities Chamber of Commerce. Bondy graduated from the US Chamber of Commerce Institute for Organization Management in 2002 earning the IOM designation.
According to Forestier, Bondy specializes in building member-centric organizations where the investors of the organization have an opportunity to maximize their investments in the Chamber.
"Building Chamber value is something he's learned from business owners' feedback across a wide spectrum of communities he's served," wrote Forestier.
Earlier in his professional career, Bondy spent 15 years in the newspaper business with the Houston Chronicle, Houston Business Journal, Houston Community Newspapers, and Suburban Journals of Greater St. Louis. He graduated from Stephen F. Austin State University with a degree in Communications, and it was at SFA where he met his wife Jean. This past January they celebrated their 33rd anniversary. They have two daughters, Lauren, a teacher in Austin, and Erin, a research assistant in Boston, Massachusetts.
In their spare time, Brian and Jean enjoy traveling, playing golf, wine tasting. Together they penned a daily wine blog, writing about a different variety of wine every day for a year.
In closing, Forestier asked Chamber members to please welcome Brian and his wife Jean to the Chamber.
The Conroe/Lake Conroe Chamber of Commerce is located east of I-45N at 505 W. Davis Street in Conroe (77301). For more information about the Conroe/Lake Conroe Chamber of Commerce, visit their website or either call 936-756-6644, or email info@conroe.org
#CLCCC