/

/

Leadership Montgomery County to focus on horse sanctuary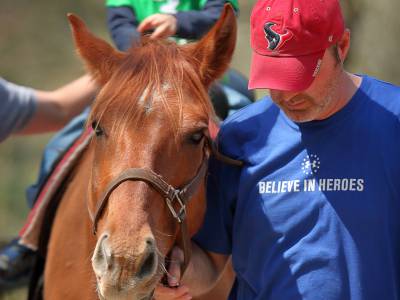 CONROE, Texas -- Leadership Montgomery County has selected its LMC Class of 2017 class project.
The project's beneficiary is Henry's Home Horse and Human Sanctuary located in Grand Central Park, a new mastered-planned community in Conroe, Texas. Components of the class project plan presented to the board of directors included strategic support, capital improvements, and a marketing initiative.
Henry's Home's defined vision is, "enhancing the quality of life for horses and humans who have suffered trauma, known neglect or simply need a quiet place in nature with a loving family to heal from unseen wounds." With the successful completion of the LMC Class of 2017 class project, this organization will be able to begin holding therapy sessions at its location, recruit additional therapists to serve veterans and their families, promote the organization to gain additional referrals of veterans and families, better operate at the board level and step firmly toward a successful future as an organization that serves this community's veterans.
According to the U.S. Department of Veterans Affairs, stress afflicts as many as one quarter of the troops returning from the Middle East, or about 300,000 men and women. There are many possible treatments for stress after deployment and a person may have to try a number of them before finding one that helps. There is a rapidly growing interest in equine-assisted psychotherapy [EAP] supporting the psychological health and family relationships of service members, veterans and their families worldwide. More than 30 major VA Medical Centers in the U.S. are participating in Equine Assisted Activities and that number is growing rapidly, particularly with returning combat veterans. The programs offered at Henry's Home would reach out and offer a new way for veterans and their families to receive the love and treatment they need to reintegrate back into civilian life after deployment. The addition of the improvements made through the successful completion of the LMC Class of 2017 class project will allow Henry's Home to begin family building sessions for veterans through the equine therapy programs.
For more information on the project, please contact Ashley Hamlin, LMC Class of 2017 Communications, at ahamlin@lonestarfamily.org.