/

/

CISD Students Participate in Lone Star Leadership Academy Camps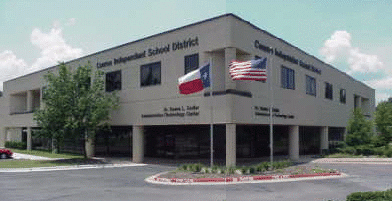 Conroe, TX --
Twenty-three outstanding 4th-8th grade students from Conroe ISD were among the over twelve hundred students from across Texas to participate in Education in Action's 2017 Lone Star Leadership Academy summer camps.
These young leaders were selected for the Lone Star Leadership Academy camps based on demonstrated academic success and leadership ability, an educator recommendation, and involvement in school/community activities. The participating students traveled to Dallas/Fort Worth (4th, 5th & 6th graders), Austin/San Antonio (5th, 6th & 7th graders), and Houston/Galveston (6th, 7th & 8th graders) to take part in the camps.
CISD students include:
Cox Intermediate: Lauren Green
Grangerland Intermediate: Aaralyn Dabbs and Kylie Jones
Irons Junior High: McKenna Cunningham, Judy Dang, Grace Hebert, Kody Henderson, Nathaniel Murphy, Rose Richards, and Damon Thurston
Lamar Elementary: Ella Dafferner, Sophie Gischel, and Alice Thomas
McCullough Junior High: Ethan Harte and Robert Stacks
Milam Elementary: Ronal Cardona
Mitchell Intermediate: Samuel Hopkins
Tough Elementary: Surya Arakere, Samantha Bisbee, Raphaela De Marchi Padovani, Nicolay Langkaas, and Cian Mathews
Wilkerson Intermediate: Claire Jones
During the week-long, overnight camps, the students developed leadership skills while learning about the great state of Texas. Participants experienced what they are learning in school through visits to notable and historically significant Texas sites. Venues included places such as the U.S. Bureau of Engraving and Printing, the Fort Worth Stockyards National Historic District, and the Sixth Floor Museum at Dealey Plaza on the Dallas/Fort Worth program; the offices of participants' state legislators at the Texas State Capitol, The Bullock Texas State History Museum, bat watching on the Lone Star Riverboat, and The Alamo on the Austin/San Antonio program; and NASA, a boat tour of Galveston Bay with a marine biologist, the San Jacinto Battleground Monument, and Moody Gardens on the Houston/Galveston program. In addition, professionals the sites introduced students to a wide variety of unique careers during each camp.
Education in Action is a 501(c)(3) non-profit organization dedicated to empowering young people to be informed and active leaders in their communities. For more information, visit Education in Action's Lone Star Leadership Academy website.