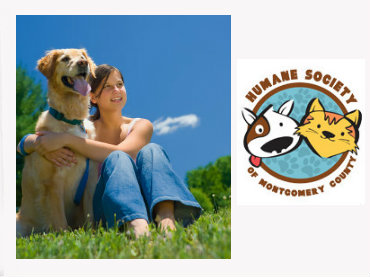 CONROE, Texas -- The Humane Society of Montgomery County not only saves pets, we save families. The Ruff House project is a short term, low-cost pet care center to assist families in crisis. We work with other community service agencies such as The Friendship Center and Montgomery County Women's Center, to compliment their mission of services.
Renee' Blacklaws of Homeless Services of Montgomery County offers these words, "The Ruff House has been such a blessing for the staff at the Homeless Service Center and our clients. We have taken several pets there so our clients could stay in the Shelter until we could get them employed and/or housed."
The Humane Society of Montgomery County puts its mission to work in several ways:
- Working with many rescue groups to find permanent homes for abandoned dogs and cats
- Promoting responsible pet ownership by promoting low cost spay and neuter programs
- Educating families about proper, healthy, and loving pet ownership
- Offering low cost pet care at the RUFF HOUSE for families in temporary crisis
Become a MEMBER Today. Your membership to the HSMC helps assure continuation and growth of these vital programs. Visit the link provided or mail your tax deductible checks to P.O. Box 8254, The Woodlands, TX 77387.