/

/

Community invited to celebrate newest Conroe Chick-fil-A opening on June 6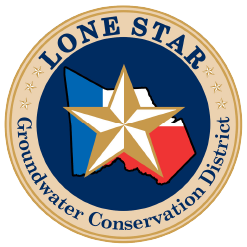 CONROE, TX -- Chick-fil-A will open its newest Conroe restaurant at 453 S. Loop 336 W. on June 6, bringing its handcrafted food and award-winning customer service, commitment to community engagement and hands-on mentoring for nearly 70 newly hired Team Members.
About Operator Casey Hughes
Houston native Hughes knows first-hand the power of hard work and dedication, a pattern that has defined his life which includes graduating from United States Naval Academy in 2005 with a degree in economics and spending almost five years with the United States Navy. Hughes, who has always possessed an entrepreneurial spirit and a desire to make a difference in his community, found his calling with Chick-fil-A after researching various businesses and franchises and learning that he could accomplish both through owning a Chick-fil-A restaurant. He quickly fell in love with the service environment and ethics of Chick-fil-A and spent numerous hours learning about the brand and culture and discovering his passion for hospitality from his father-in-law, Mike Fecht, the Operator for Memorial City Mall for nearly 30 years. In 2010, his hard work and dedication to the brand paid off as he was awarded the Woodlands at College Park Chick-fil-A location, which he will continue to operate along with Conroe's second location on near I-45 and Hwy. 336.
Becoming an Operator is no small feat as the chain receives nearly 60,000 applications each year for approximately 100 franchise opportunities. He and his wife, JoAnn, and their four children are thrilled to open another Conroe restaurant in the community that they call home.
"Being involved in our community and mentoring our young Team Members is what is most important to us, so we are thrilled to develop new and existing relationships with the Houston area," says Hughes. "My team and I are incredibly honored to expand our opportunity to serve and bring a new Chick-fil-A to our guests who can enjoy our delicious food and genuine hospitality."
Restaurant details
Hughes' new 4,800-square-foot restaurant has been designed to enhance all aspects of a guest's experience from the drive-thru to the counter to in-restaurant dining. Highlights include a:
• Heritage restaurant design that showcases a vintage-inspired interior with floor-to-ceiling windows, drop pendant lighting and a recycled peach basket light, and a chandelier made from recycled Coke bottles
which hangs over a community table made from reclaimed wood.
• Designated inside pickup counter as well one Chick-fil-A app mobile ordering parking spot.
• Two-story indoor playground with an interactive toddler section.
• Two-lane drive-thru merging into a single pick-up point that can handle upwards of 200 cars an hour.
• Dining room with free Wi-Fi and indoor seating for 116 plus additional outdoor patio seating for 16.
• Full-service menu with a variety of healthy and dietary options and breakfast until 10:30 a.m., and will be open from 6 a.m. to 10 p.m., Monday through Saturday. Chick-fil-A locations are closed on Sunday to provide a day of rest and time with family and friends for team members.
First 100 Campout event
The overnight First 100 Campout party includes engaging activities for participants who also enjoy Chick-fil-A meals throughout the countdown to the opening. Registration begins in the restaurant parking lot at 6 p.m., June 5.
Details include:
• Up to 100 adults, ages 18 and older, will win a digital offer card with a year of free Chick-fil-A meals (52 meals with each consisting of a Chick-fil-A Chicken Sandwich, medium Waffle Potato Fries, and a medium beverage).
• The community event is open to guests surrounding the restaurant with a list of eligible zip codes and complete rules found at https://thechickenwire.chick-fil-a.com/News/Future-Openings
Chick-fil-A in Houston
The Chick-fil-A at 336 Marketplace is the fourth Chick-fil-A restaurant to open in the Houston area this year. Texas continues to be a core growth state for the chain, which has already opened 11 new locations across the state since January, and plans to open 120 Chick-fil-A restaurants nationwide this year, creating nearly 10,000 new jobs. Additional information about the new 336 Marketplace Chick-fil-A can be found by visiting www.facebook.com/cfa336marketplace.