/

/

A Universe of Stories at the Central Library in Conroe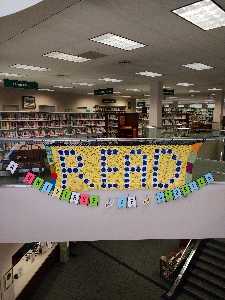 CONROE, TX - The Central Library kicks off its annual Summer Reading Program for all ages on Tuesday, June 4th. There is going to be fun events and prizes to win for all ages over the next six weeks. The kick-off day starts with the movie Ralph Breaks the Internet (rated PG) at 10:00 am for all ages and has the magician Julian Franklin for kids ages 6-12 at 2:00 pm. The adults kick off with a Genealogy basic workshop on Tuesday, June 4th at 2:00 pm. Let's not forget the teens. The young adults will be able to enjoy Texas Snakes & More on Thursday, June 6th at 2:00 pm.
Our summer reading program is an opportunity to encourage the patrons of our community to establish and develop a life-long love of reading, which will enrich all areas of their lives. All seven Montgomery County Memorial Library System branches invite the patrons in our community to join them for free and exciting events for all ages between June 3rd and July 13th. In addition, sponsors provide patrons with the chance to receive incentives or prizes after completing the reading program. The 2019 motto "A Universe of Stories" is going to be exciting and goes along perfectly with the Houston area. Please visit your MCMLS library branch or our website at www.countylibrary.org for details about the reading program. Every library branch will have something different to offer, so please check on the MCMLS Facebook websites, online at https://countylibrary.org/summer.htm, or at one of the MCMLS library branches about their schedule of events.
**All events are free and open to the public**
**All events are subject to change without prior notice. Please check with the library to confirm the day and time of the events**
Montgomery County Central Library Stories: (2)