/

/

Conroe Noon Kiwanis Awards Scholarships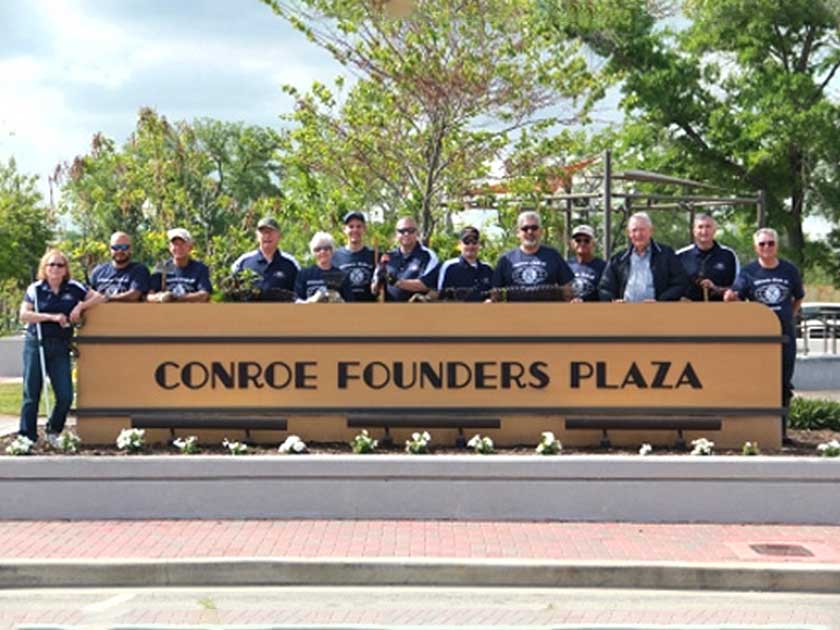 Conroe Noon Kiwanis received 21 applications for the Michael J. DeGeorge Memorial Scholarships, this was down from 32 received in 2019 due to students not being in classes since March. Even with the physical absence of the students, the counselors did a fantastic job of keeping the students connected with all available scholarships for their students.

The high school seniors attended nine local high schools in the Greater Conroe area. Fortunately, the Conroe Noon Kiwanis Club has seven students receiving scholarships in the amount of $1,000 each. The scholarships are payable in increments of $500 for the Fall semester upon presentation of enrollment with a minimum of 12 semester hours, and $500 is payable in the Spring semester upon receipt of passing grades for the Fall and enrollment in the Spring of a minimum of 12 semester hours. Checks are disbursed directly to the college students are attending.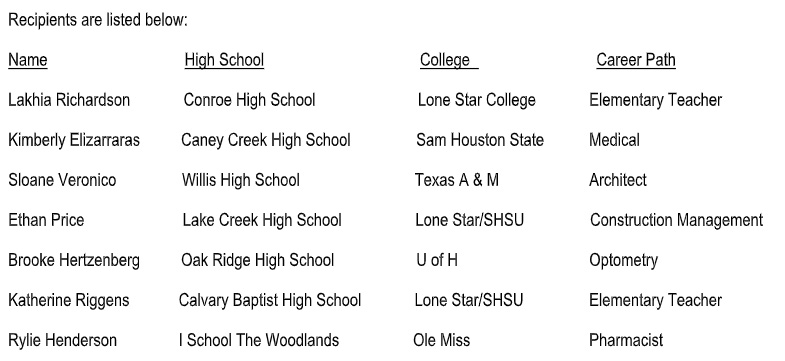 The Scholarship Committee is a team of three members: Mickey Deison, Jim Matthews and Carolyn Price. This committee has been in place for 18 years. Carolyn Price is the chairman of the Scholarship Committee partially due to her banking background, her familiarity with the application process, and her ability (or perseverance) connecting with the counselors and reviewing the applications for completion. Carolyn sends the awardees a letter recognizing their application with information on receiving the funds.

Each of the three evaluate the applications separately and then get together to determine the final scholarship recipients. Recipients are determined based on need and their involvement in their school, church, and community activities during their high school years.
Carolyn Price has been a member of the Conroe Noon Kiwanis for 33 years. She joined when she first got into banking. Carolyn retired in 2015 and was employed with Woodforest National Bank from 1997-2015.
"Kiwanis is a child-focused service club and that is why I enjoy being a member", said Carolyn. "We serve the children of our community with activities through their growing years and then as they graduate continue to support them through the scholarships we provide. I enjoy connecting with the scholarship recipients and learning about their future dreams. These young people are our future and it's important to help them succeed in attaining a higher education."