Woodforest National Bank Development Supports Revitalization in Downtown Conroe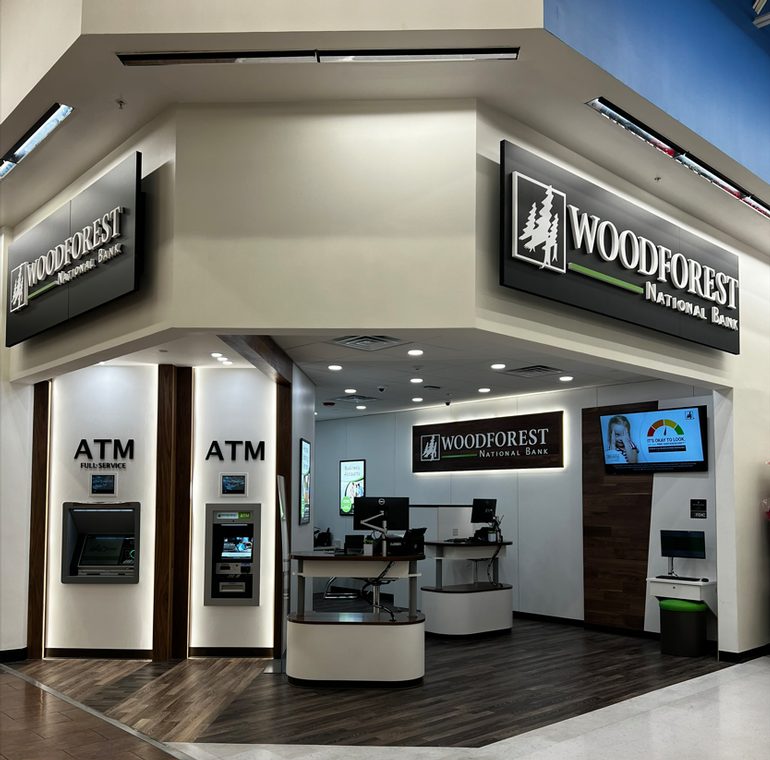 THE WOODLANDS, TX – Woodforest National Bank® ("Woodforest") broke ground on a new mixed-use business center in historic downtown Conroe, Texas at 400 West Davis on December 15, 2020. This is the first project in Conroe to provide 'Class A' office space in a designated Opportunity Zone.
The bank is also working with local community partners, entrepreneurs, and small businesses to launch its award-winning Woodforest FoundrySM program after the new facility opens in 2022.
"We are pleased to be the first business to offer 20,000 square feet of 'Class A' office space in addition to 9,000 square feet of ground floor retail in the Downtown Conroe business zone. We are also excited to support area entrepreneurs who want to test their business ideas through the Foundry. Since this development is in an Opportunity Zone, in line with the goal of the program, we are doing our part to spur economic revitalization, and return this area to a thriving commercial corridor," said Jay Dreibelbis, President and CEO, Woodforest National Bank.
The Woodforest Foundry is the recipient of the Consumer Bankers Association's 2019 Joe Belew Award, for the most innovative and impactful small business initiative. The Woodforest Foundry is facilitated by entrepreneurs acting as mentors to activate local entrepreneurial ecosystems, which revitalizes underserved communities and helps grow businesses. With the Woodforest Foundry, entrepreneurs find a community of mentors and trusted guidance from peers, Woodforest bankers and community partners.
Woodforest National Bank will anchor the first floor of the new three-story, 32,800 square-foot building, including a full-service drive-thru facility and an ATM. The building will also be a marquis tenant location with 9,000 square feet being dedicated to retail space. The prior building was constructed in 1962 and had been home to one of Woodforest's most tenured branches which opened in 1996. The new center development is scheduled to open in the first quarter of 2022.
Woodforest is emerging as a bank leader in Opportunity Fund investments. The Opportunity Zones program is a community investment tool established by Congress in the Tax Cuts and Jobs Act of 2017 to encourage long-term investments in low-income urban and rural communities nationwide. Opportunity Zones are low-income census tracts nominated by governors and certified by the U.S. Department of the Treasury. There are over 8,700 certified Qualified Opportunity Zones across the 50 states and five U.S. territories.
During construction of the Conroe Downtown development, the following nearby locations are available to meet Woodforest banking needs: Conroe 105, located at 3101 West Davis, Loop 336, located at 1111 N West, Conroe Walmart®, located at 1407 North Loop 336 West and Tu Banco Fruitlandia located at 525 South Frazier. In addition, Woodforest has a new drive-thru ATM located at 733 West Davis in the Conroe Center parking lot.