/

/

"Be Creative and Take Home a DIY Project" at AR Workshop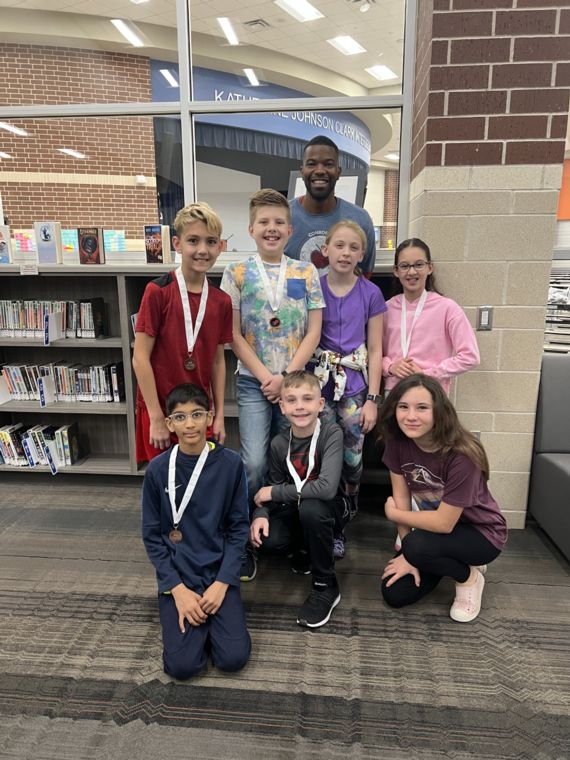 CONROE, TX -- Everyone can have pride in making an item themselves with a little guidance from AR Workshop of Cypress at the Montgomery County Home and Outdoor Living Show March 5-6 at the Lone Star Convention Center in Conroe.
"I never knew I could learn to make anything creative until I attended an AR Workshop in Raleigh, North Carolina, near our home," said Rebecca Warriner, Owner of AR Workshop Cypress. "My friend persuaded me to take the class. I have never painted ANYTHING worth keeping. My friend was right. I had a blast! My family loved my project, I was proud of my project, and it still hangs with our family name on it and all the states we ever lived in at my shop at AR Workshop Cypress."
Rebecca immediately took home the paperwork to request to be a franchise in June of 2018 after she took the class. She was so impressed with the quality of the services, the scope of the products, and the huge confidence she gained of completing a project she was proud to display. She didn't tell her husband until after they took a couples' class later that week. They moved to Cypress and in December 2018 she bought a saw, made signs, and started to move forward to open her own AR Workshop in the town her family now lived-Cypress, Texas.
AR Cypress opened in June 2019 and just celebrated their third anniversary for the Holidays. This summer they will have summer camps for kids and expect to have over 28 different camps serving over 300 youth. "Kids have such pride when they can create something themselves. They pick out their own colors, stains, and hardware to complete the project. It is an empowering way to build their self-confidence. The kids beam with pride."
There are classes for kids, adults, DIY To- Go-Kits to make at home, and they offer projects custom made by request of individual businesses to give as gifts to clients. The most popular items are porch signs, Lazy Susan's, and Chunky Knit Blankets. The first project is always the hardest and AR Workshop walks alongside each person to give them confidence they can complete the project by themselves.
"There is nothing like the pride you get when you finish a project." Rebecca shared. "AR Workshop Cypress has something for everyone from a multi-talented artist to someone who has never been a do it your-self-er. We can inspire anyone as we walk through the process to make something amazing."
Join AR Workshop Cypress for a Free DIY workshop to make an 18- inch canvas pillow cover both Saturday, March 5, and Sunday, March 6. There will be a variety of stencils and paint available to make something to match your décor in your home. During the class, the AR Workshop Cypress will teach participants DIY skills step-by-step as you paint your own pillow cover.
Times are Saturday, March 5 11:30am, 12:30pm, 1:30pm, 2:30pm and Sunday, March 6 noon, 12:45, 1:30pm, and 2:15pm. Learn more about AR Workshop Cypress at https://www.arworkshop.com/cypress
The Montgomery County Home and Outdoor Living Show is the only event of its kind in the Greater Montgomery County area featuring several special guest appearances and over 100 exhibitors with the latest in-home products and services on the market. Take home a DIY Home Décor Project by AR Workshop or shop for a new spa from Aqua Living Factory Outlet.
Other Highlights of the Show:
• Appearance by HomeShow Radio Host Tom Tynan. Tom will broadcast from the show and will be ready to answer your questions at the HomeShow Radio Experts Booth until 2pm on Saturday
• Patric Richardson, (The Laundry Guy on HGTV and Discovery+) answering questions with your largest laundry challenges and signing his book, Laundry Love, Finding Joy in a Common Chore both Saturday and Sunday
• Diane Cowen-Houston Chronicle Architecture/Design Writer- brings design ideas bring your designs and ask questions one on one!
• Aqua Living Factory Outlet Spa Sale! Luxury spas at outlet pricing. Huge accessory gift package with any purchase at the show.
• Dany Millikin, Host of HomeShow Garden Pros, see his presentations on 'Growing Healthier Lawns' and talk one-on-one after each presentation (Saturday and Sunday)
• Astoria Lighting, Architectural, Landscape and Permanent Holiday Lighting
• Featured landscaper, Outdoor Perfection Landscaping
• Mary Scalli, CEO President of Simple Elegance, ASPM (Accredited Staging Professional Master) and Interior Decorator – see her '2022 Design Trends' (Saturday) and 'Staging Tips' presentations (Sunday)
This year at the door, teachers receive half-off admission (with valid ID)! Frontline Sunday - all active Military personnel, Veterans, Fire, Police, and First responders receive a free admission with a valid ID. Simply present your valid ID at the Box Office for complimentary admission.
Show hours are Saturday March 5 (9:00am-6:00pm) and Sunday, March 6 (10:00am-5:00pm), Lone Star Convention Center, 9055 Airport Road, Conroe, 77303. Tickets for the show are $10 for adults, $9 for seniors, children 12 years and younger are free, $7 online prior to entry. Visit www.TexwoodShows.com for more information. Free parking is available at the Lone Star Convention Center.