/

/

Margaritaville Lake Resort, Lake Conroe | Houston Announces New Hires and Promotions
Margaritaville Lake Resort, Lake Conroe | Houston Announces New Hires and Promotions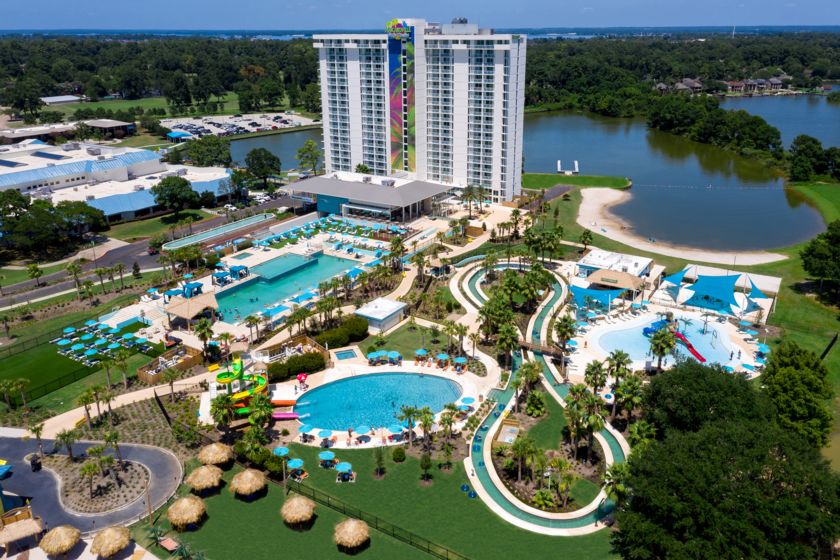 CONROE, TX -- Margaritaville Lake Resort, Lake Conroe | Houston is pleased to announce the addition of several new team members and the promotion of several others.
Alex Trego recently joined the resort as an administrative assistant. A graduate of Rensselaer Polytechnic Institute in New York, she joins Margaritaville Lake Resort from Topgolf in Spring, TX. Tiffany Placide comes to the resort from the Conroe Chamber of Commerce and will serve as the digital marketing manager.
The resort also welcomed Juelisa Mier, who has joined the team as the new wedding room block sales manager. Before joining the Margaritaville Lake Resort, she was with Marriott Properties in The Woodlands.

"Alex, Tiffany, and Juelisa will be great additions to our team. We look forward to their contributions as we continue to deliver the Margaritaville brand promise of fun and escapism to our guests," said Tom Faust, vice president of sales and marketing for Margaritaville Lake Resort. "Each one of them brings new experiences and backgrounds to the table, which will continue to strengthen our team."
The resort also announced several new promotions, including Blair Crozier. Blair has been with the resort since pre-opening and was recently promoted to full house sales manager. In addition, Michelle Cao, who joined Margaritaville Lake Resort as an intern, was promoted to administrative assistant and marketing information coordinator. Finally, Dustin Matthews, associate director of sales, was named a Benchmark Global Hospitality Hybrid Sales Team member, representing the energy market to the entire Benchmark/Pyramid portfolio.

"It's rewarding to see these young professionals grow and evolve in their careers at Margaritaville Lake Resort. All three individuals are examples of fostering an environment where we promote from within and grow the next generation of hospitality leaders," said Faust.
For more information about Margaritaville Lake Resort, visit https://www.margaritavilleresorts.com/margaritaville-lake-resort-lake-conroe.