Catch All the Baseball Postseason Action at Margaritaville Lake Resort, Lake Conroe | Houston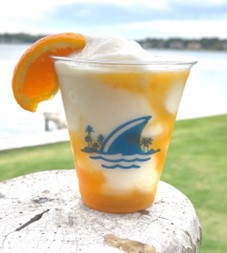 LAKE CONROE, TX -- Witness the magic of October baseball in paradise. Don't miss a minute of the action at LandShark Bar & Grill as the Astros make another run for the World Series in the American League Championship Series. Sip on a cold one or relax with a signature cocktail. The resort is rolling out two "Astro-inspired" beverages for the occasion, including the Peña Colada, a traditional Pina Colada with a peach swirl, and The Home Run, a Tropical Pear-adise with a Grand Marnier floater.
WHEN: Game 1 Wednesday, Oct. 19; first pitch @6:37 p.m.
Game 2 Thursday, Oct. 20; first pitch @ 6:37 p.m.
Game 3 Saturday, Oct. 22; first pitch @ noon
Game 4 Sunday, Oct. 23; first pitch @ noon
Game 5 Monday, Oct. 24; first pitch @ noon
Game 6 Tuesday, Oct. 25; first pitch @ 6:07 p.m.
Game 7 Wednesday, Oct. 25; first pitch @ 6:07 p.m.
Come early and take advantage of Landshark Bar & Grill Happy Hour specials, Monday thru Thursday (4 p.m. to 7 p.m.) which include:
Monday: Happy Hour with Food & Drink Specials
Tuesday: Taco Tuesdays
Wednesday: Ladies' Happy Hour
Thursday: Texan Night & Karaoke (after the game)
For more information, visit the website.
WHERE: Margaritaville Lake Resort, Lake Conroe | Houston
600 Margaritaville Parkway, Montgomery, TX 77356