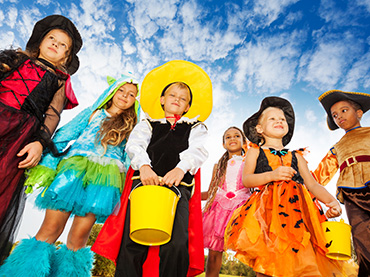 CONROE, Texas - Halloween is here! From trick-or-treating and attending costume parties, to carving pumpkins and going to local seasonal events, enjoy the holiday while also following these safety tips to ensure a memorable and safe Halloween.
-Do not trick-or-treat alone. Always go with a group or a trusted adult.
-If trick-or-treating in the dark, fasten reflective tape and/or blinkers to your costume, or hold a flashlight, allowing cars and other pedestrians to see you.
- Try to stay on sidewalks as much as possible.
- Avoid eating homemade candy/snacks made by strangers, eat only wrapped candy. Examine candy and treats for tampering and choking hazards.
- Make sure costumes are short, the correct size, comfortable and flame resistant. Do not walk near lit candles.
- When crossing streets, use traffic signals and crosswalks. Keep an eye out for cars that are backing out of driveways.
- Avoid masks that obstruct vision.
- If driving on Halloween, take extra caution turning corners, backing out of driveways, and looking for children at intersections.
- Confine pets for the evening for their own safety.
The most popular trick-or-treating hours are usually from 5 p.m. to 10 p.m. Halloween falls on a Friday this year, so some trick-or-treaters may even stay out a little later than usual.