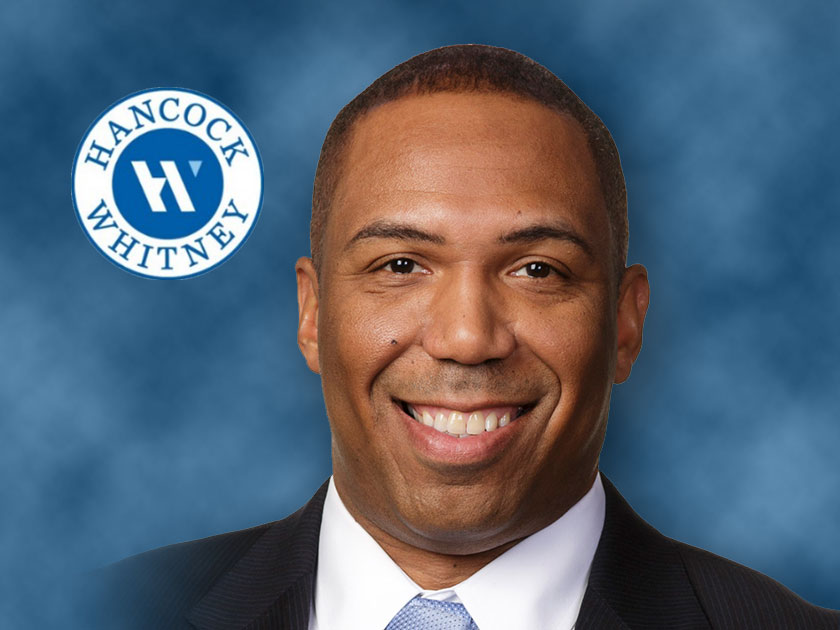 Conroe, Texas - Hancock Whitney, one of America's strongest, safest banks, has promoted veteran local banker Larry C. Stephens, Jr., as Southeast Texas Regional President.
Longtime Texas banker to lead local teams in creating opportunities for clients and businesses
With more than 23 years of financial services experience, Stephens has been an integral part of the Houston banking industry for more than 15 years. He was most recently the senior vice president responsible for leading Hancock Whitney's Houston based middle market and corporate banking team in serving commercial and industrial clients as well as initiatives supporting middle market and commercial client acquisition, retention, and expansion.
As Hancock Whitney Southeast Texas Regional President, Stephens will direct the company's banking, client services, community initiatives, and growth throughout Hancock Whitney's Southeast Texas market, which includes nine financial centers.
"Larry Stephens has the industry experience, community insights, and commitment to our core values to understand what our clients need and to guide our Hancock Whitney teams in meeting and exceeding those expectations with warm, 5-star service," said Senior Regional President Robert Schneckenburger, the executive who oversees the bank's business in Southwest Louisiana and Texas and to whom Stephens will report. "Together with the local financial professionals who make up our Southeast Texas teams, he will be vital to leading our bankers in helping clients move forward financially from the economic impacts of the COVID-19 pandemic and strategically plan for further success in the future."
Stephens first joined the former Whitney Bank in 1998 as a management trainee, rising as a corporate banking vice president for eight years. He was later a senior vice president at both Frost Bank and Regions Bank. He returned to Hancock Whitney in 2014 as the Houston middle market banking team leader. Stephens has a Bachelor of Science degree in management and Master of Business Administration degree in finance from the University of New Orleans.
About Hancock Whitney
Since the late 1800s, Hancock Whitney has embodied core values of Honor & Integrity, Strength & Stability, Commitment to Service, Teamwork, and Personal Responsibility. Part of Hancock Whitney Corporation's Gulf South financial services family, bank offices and financial centers in Mississippi, Alabama, Florida, Louisiana, and Texas offer comprehensive financial products and services, including traditional and online banking; commercial and small business banking; private banking; trust and investment services; healthcare banking; certain insurance services; and mortgage services. The company also operates a loan production office in Nashville, Tennessee, as well as trust and asset management offices in New Jersey and New York. BauerFinancial, Inc., the nation's leading independent bank rating and analysis firm, consistently recommends Hancock Whitney as one of America's most financially sound banks. More information is available at
www.hancockwhitney.com
.