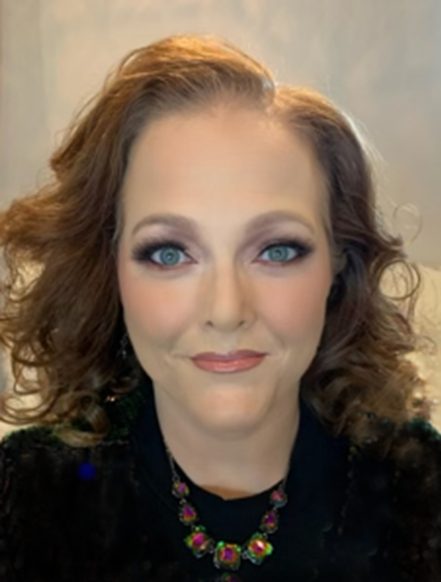 CONROE, TX -- Bridgewood Farms, a nonprofit organization in Conroe serving intellectual and developmentally disabled adults, has promoted Amy Loggins to the role of Executive Director effective February 2022.

Founded in 1967, Bridgewood Farms (BWF) offers both day programs/services and residential opportunities to enable individuals with Intellectual and Developmental Disabilities to reach their highest potential through training and life experiences to build self-esteem while promoting personal independence. Bridgewood Farms serves both teens and adults with opportunities to lead healthy and productive lives.

Amy joined Bridgewood Farms in September 2021 as the Day Program Administrator and in her short tenure with the organization has demonstrated strong management and leadership skills, bringing positive change for Bridgewood Farms. During the fourth quarter of 2021 Amy was requested to serve as interim Executive Director while the Board searched for a qualified candidate to fill the role. While the search continued, Amy was responsible for both the role of Administrator and Executive Director. Her enthusiasm for the organization helped to fill two vacant staff positions and create buzz about BWF in the community.

Board Member Mary Gail Doddridge is thrilled with the strong following Amy has with the residents, the clients, and the staff to do whatever it takes to get the job done. "She fills in for residential staff, helps residents with de-escalation techniques, teaches staff ways to creatively engage with the clients, and still is able to participate in community events, local chambers, and speaking engagements representing Bridgewood Farms."

Covid was an exceedingly difficult for the vulnerable BWF community and client day services dropped substantially. With Amy as Executive Director BWF is moving towards pre-pandemic operations by reinstituting field trips, revitalizing life skills activities to increase client skills and boost confidence in daily activities. Clients are participating in community events including the Houston Livestock Show and Rodeo, the Conroe Go Texan parade, and the Montgomery County Fair Sunshine Day.

Amy Loggins grew up in Montgomery County and began her working career providing direct care services to adults with intellectual and developmental disabilities (IDD). After receiving her degree in criminal justice Amy was employed offering services to youth and adults with IDD. Her passion is to help individuals with IDD to reach their highest potential.

"I'm honored to have been selected for the Executive Director position and look forward to collaborating with our incredible staff and moving toward positive outcomes that will benefit the quality of life of those we serve," said Amy.

Amy expects quality services from each employee focusing on equipping her staff with the tools and knowledge they need to help clients become the best they can be. She has instituted an 'employee of the quarter" program and celebrates each employee's birthday to help them feel appreciated.

Amy emphasizes to the staff to always keep the clients as the priority. She focuses on meeting key strategic and financial goals, quality deliverables, and emphasizes integrity and excellence in all activities. She has a "can do" attitude, is enthusiastic about making a difference, and is excited to lead Bridgewood Farms into the future.

This year Bridgewood Farms will be celebrating 55 years of serving the community!

The community can celebrate with BWF by joining the 7th Annual Golf Tournament on Monday, May 16th at Windrose Golf Club. Sponsor, bring a team of four, or sign up as individual and we will build your team. There are multiple tiers to choose from, starting with Individual Hole Sponsors to a Title Sponsor. Each sponsorship allows BWF to continue serving our community and helping those with disabilities. Get the details at www.bridgewoodfarms.org.

Coming this Fall will be the Annual Wine Tasting and 55 Year Anniversary Celebration at Bayway Cadillac. Follow our Facebook page www.Facebook.com/BridgewoodFarmsConroe to learn the details of the event celebrating the oldest nonprofit in Montgomery County!

Everyone deserves to feel special. Bridgewood Farms is a place where happiness abounds, where peer pressure does not exist, and freedom takes on new meaning to improve the quality of life for the clients.

Bridgewood Farms is located on fifty-three acres serving clients through day programs, pre-vocational programs, and other social, wellness, and educational programs for individuals with Intellectual and Developmental Disabilities to promote self-esteem and personal independence. Donations are tax deductible and critical to the operating budget. Located at 11680 Rose Road I Conroe, visitors may schedule a visit to volunteer or receive services. Learn more about Bridgewood Farms by visiting their website at www.BridgewoodFarms.org.