/

/

County Judge Craig Doyal issues disaster declaration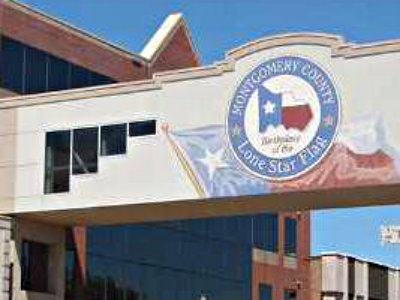 MONTGOMERY COUNTY, Texas — Due to the extensive flooding and damages to homes in Montgomery County, County Judge Craig Doyal has made a local disaster declaration and submitted a request for the same at the state level to Gov. Greg Abbott.
"As our emergency crews and first responders have assessed the initial impact from today's flooding, it is clear we have experienced widespread damages sufficient to qualify as a disaster," said Judge Doyal.
"Deputy Emergency Management Coordinator Darren Hess is working with other agencies to assist and coordinate responses to the flooding, and has activated our Emergency Operations Center to support those efforts," Judge Doyal said.
A request for assistance has been sent to Gov. Greg Abbott requesting state and or federal aid for additional funds to make needed repairs and to provide relief to citizens of Montgomery County who have been affected by the flooding. PDFs of the request and this press release are available.
According to the Montgomery County Office of Emergency Management:
Fire Departments and First responders have conducted over 260 high water rescues countywide.
Roughly 120 homes have had water in them
Water over roadways is nearly countywide with over 90 reports of different areas of water on roads. Of those 77 are reported impassable; most notably I45 Southbound at Creighton Road is shut down at this time.
Subdivisions experiencing the most water in homes includes: Timber lakes Timber Ridge, Cumberland, Patton Village, Royal Forest, Magnolia Bend and the entire North Side of Sleepy Hollow. Other streets scattered throughout the hardest hit areas are experiencing flooding of homes.
Judge Doyal asks Montgomery County residents to monitor weather conditions, remain safe and avoid roadways affected by water. Critical updates will be provided by the Office of Emergency Management for the next few days at www.mctxoem.org.