/

/

Lone Star College reaches out to student and staff of ITT Technical institute
Lone Star College reaches out to student and staff of ITT Technical institute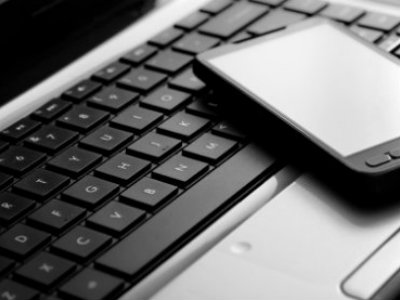 MONTGOMERY COUNTY, Texas - All ITT Technical Institute campuses were closed nationwide on Tuesday, September 6, in the wake of federal sanctions. The sanctions came after ITT's accrediting agency threatened to withdraw its accreditation. Locally, Lone Star College is reaching out ITT students, staff, and educators.
ITT staff and students were notified via an open letter from John B. King Jr., the U.S. Education Secretary...
ITT Closing: Open Letter to ITT Students from U.S. Education Secretary John B. King Jr.
September 6, 2016 - Today, ITT Educational Services, Inc. (ITT) announced that it is closing all of its ITT Technical Institute campuses. The U.S. Department of Education is committed to helping you as you consider next steps. Most immediately, you have two basic options to choose between:
If you are currently or were recently enrolled at ITT, you may be eligible to have your federal student loans for your program at ITT discharged. Your federal loan debt will be wiped away and you will have the option of restarting your education somewhere new. The Department of Education will post and update information about how to receive a discharge on the ITT announcements page.

If you wish to continue and complete your program at a different school – especially if you are close to graduating – you may be able to transfer your credits. It is important to note that transferring your credits may limit your ability to have your federal loans discharged. Closed school discharge may be an option if you enroll in a different program that does not accept your ITT credits.
Both of these options have pros and cons, depending on your unique circumstances, so it is important that you consider your specific situation carefully. The Department's Office of Federal Student Aid is ready to support you with resources and information, including through this website, and will be updating you with more information in the coming days and weeks.
State and federal investigations into ITT began as far back as 2002, by at least 19 state attorneys general. ITT currently faces fraud charges from the Securities and Exchange Commission, and a lawsuit from the Consumer Financial Protection Bureau.
For almost 50 years, ITT has run more than 130 campuses throughout the country, offering both on-campus and online classes in business, nursing and health sciences, electronics and information technology. Last year ITT generated $850 million in revenue, about $580 million of which came from federal student loans. Purportedly current ITT Tech students and recent dropouts owe approximately $485 million in outstanding federal loans. The U.S. Department of Education banned the school from enrolling new students who rely on federal financial aid, ITT's main source of revenue. Purportedly current ITT Tech students and recent dropouts owe approximately $485 million in outstanding federal loans. <p>
ITT Tech's closure disrupts the education of nearly 40,000 students across the country and leaves about 8,000 employees without jobs, said the parent company ITT Educational Services Inc.
Newly enrolled ITT Tech students can file claims to have their federal student loan debts erased.
Locally, Lone Star College is reaching out to ITT students to help them complete degrees with programs that are related to LSC degree plans. Contact LSC at http://www.lonestar.edu/ITThelp/
For educators and staff at ITT, Lone Star College is encouraging them to apply for positions at their six local campuses. For those interested click on http://www.lonestar.edu/employment.htm
See related link: Braintek announces Student Scholarship to recognize talent in Information Technology