/

/

Lone Star College to officially open new state-of-the-art facility in Conroe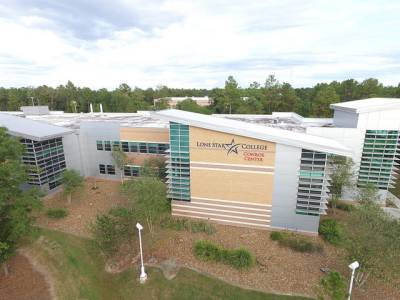 CONROE, Texas -- Lone Star College-Conroe will officially open a new state-of-the-art workforce expansion training facility Jan. 19.
The expansion makes room for 1,000 students each semester.
"Our ongoing goal is to meet the needs of Montgomery County residents who want good jobs, as well as serve businesses demanding workers with the right skills and credentials," said LSC-Montgomery President Dr. Rebecca Riley.
Skills in demand currently include automotive, machining and welding technologies.
"We are continuously scanning the employment needs of local businesses, making sure to offer the most up-to-date learning environment," Riley said. "We have partnered with many of the area's manufacturing and service companies to provide ongoing support.
"Expanding capacity for workforce training helps more people prepare for rewarding careers."
Want to go?
What: Official opening of LSC-Conroe Center; ribbon cutting and cookout
When: 2:30 p.m. Thursday Jan. 19
Where: LSC-Conroe Center, 777 Conroe Park N. Drive, Conroe, 7730
For more information about Lone Star College, visit www.lonestar.edu.