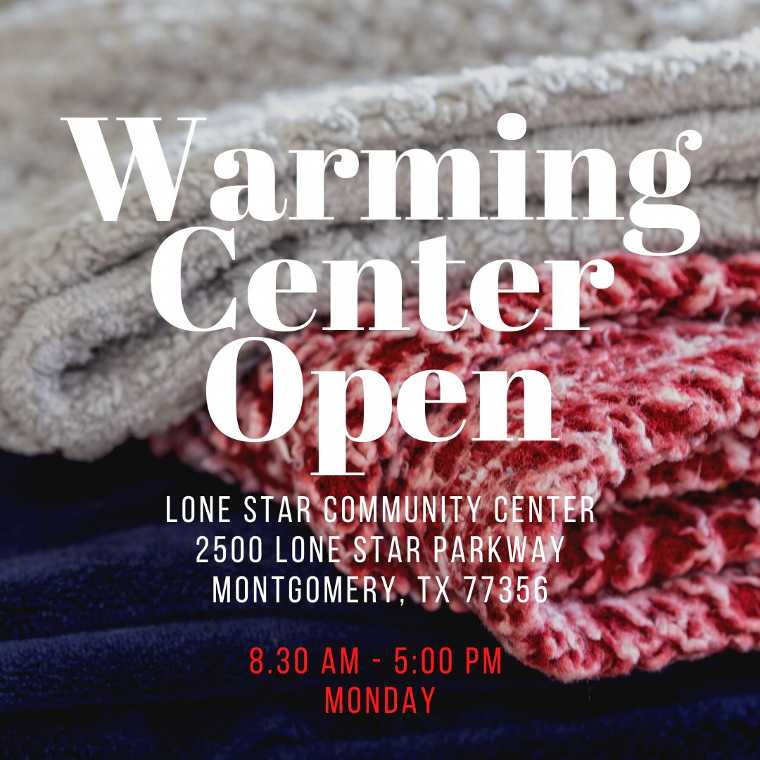 MONTGOMERY COUNTY, TX -- Montgomery County Precinct 1 Commissioner Robert Walker just announced that the Montgomery County Lone Star Community Center will be opened tomorrow as a warming center from 8.30am - 5.00pm.
The Community Center is located at 2500 Lone Star Parkway, Montgomery TX 77356.
We know that tonight is bound to be cold for a lot of people - homes in Texas just aren't built for this type of weather, so please take advantage of this opportunity if you need it!
Please note that this will NOT be an overnight facility.