/

/

House passes 9 Bills to aid veterans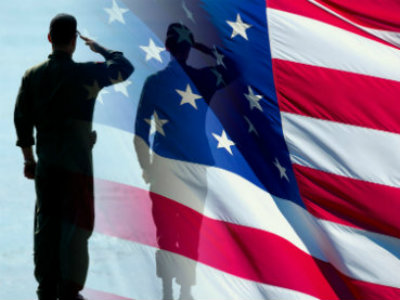 Washington, D.C. - Congressman Kevin Brady released the following statement on the passage of the nine bills aimed at better serving our nation's veterans and increasing the oversight and accountability of the Department of Veterans Affairs.
A larger veterans omnibus bill possible before end of year.
"Whether it's increased and improved services at the new Conroe VA Clinic or my Veterans' Resource Fair, I will continue to support access to the tools and resources our local heroes need. These bills will enhance veterans' access to health care, including a provision I championed to speed up medical disability examinations at the VA. They will also aid our veterans looking for a better education and good paying jobs, while forcing accountability at the Department of Veterans Affairs."
Lawmakers could be headed toward a veterans omnibus bill covering a host of health, education and employment issues after House members passed a package of nine veterans-themed measures Tuesday evening.
The flurry of legislation came after a day of debate and discussion about veterans issues on the House floor. All of the measures were passed by voice vote without objection, but will need Senate action and the president's signature before they can become law.
House Veterans' Affairs Committee Chairman Jeff Miller, R-Fla., said the bills together help "rein in the incompetence that permeates VA's construction efforts, end the egregious taxpayer abuse some unscrupulous and greedy schools are committing on a daily basis, and most importantly, honor our veterans while improving and expanding the benefits they have earned."
The most controversial item on the legislative slate was a measure that would halve the housing stipend for children of troops attending college with transferred Post-9/11 GI Bill benefits.
Veterans advocacy groups opposed that portion of the so-called Veterans Employment, Education, and Healthcare Improvement Act, which also included provisions to restrict GI Bill payouts for flight schools and increased eligibility for children of some veterans.
Among the other bills approved Tuesday:
The Construction Reform Act, which would require VA to hire an assistant inspector general for construction projects. Lawmakers have criticized lax oversight of those projects, several of which have faced multimillion-dollar cost overruns.
The American Heroes COLA Act, which would permanently tie veterans' annual cost-of-living adjustments to Social Security and make their annual adjustments automatic.
The Career-Ready Student Veterans Act, which would require educational programs eligible for GI Bill payouts to meet state licensure and certification standards.
The Female Veteran Suicide Prevention Act, which would boost focus and oversight on suicide prevention programs targeted at women veterans.
The Failing VA Medical Center Recovery Act, which would require VA to assign special management teams to underperforming VA medical facilities to provide faster solutions for patients using those services.
Lawmakers in the House and Senate have discussed the possibility of crafting a larger veterans bill later this year, to include both the measures passed Tuesday and a host of other separate bills under consideration by both chambers.