/

/

Conroe resident to be honored with Congressional Award for work with Kevin Brady
Conroe resident to be honored with Congressional Award for work with Kevin Brady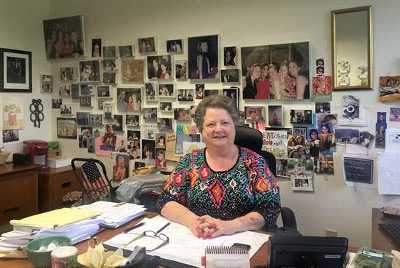 MONTGOMERY COUNTY, Texas -- The non-partisan Congressional Management Foundation (CMF) announced their winners of their Lifetime Achievement Award and long-time staffer for Congressman Kevin Brady (TX-08), Janet Qureshi, was named one of four finalists.
Qureshi, a Conroe resident, has worked with Brady for over two decades and is his Director of Constituent Services. CMF recognizes staffers who have made a significant and positive impact during their career in public service.
"Proud doesn't even begin to describe how I feel about Janet," said Brady upon hearing the news. "Though thousands of staffers work in Congress, Janet is a stand-out due to her tireless dedication to the constituents in the 8th Congressional District of Texas. She has literally helped save lives. Janet has a heart of gold and has been an integral part of my success as a representative. She truly deserves this honor."
CMF noted that news articles and letters to the editor have recognized Qureshi's outstanding constituent service, citing one example of her efforts to obtain the release of wrongly imprisoned constituent in the Dominican Republic.
"I enjoy taking care of people," Qureshi said. "I love being an advocate for our constituents and I hope to continue to do that."
Prior to working for Brady, Qureshi was an operating room nurse and volunteer, and she was honored in 2011 by the Montgomery County Women's Council of Organizations as a Woman of Distinction. She also works closely with the Lone Survivor Foundation to help veterans who need government assistance.
"Janet is an amazing public servant, making a real difference in the lives of Representative Brady's constituents," Bradford Fitch, President & CEO of CMF said. "She is one of the great silent patriots serving our nation."
Qureshi will be recognized at the CMF Awards Ceremony on July 13 in Washington, D.C.