/

/

Championing Change for Texas Taxpayers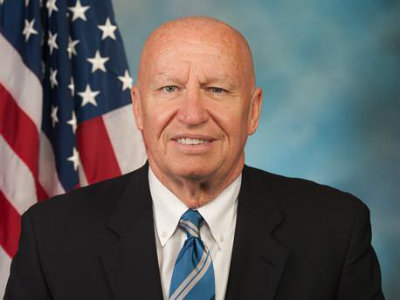 Ways and Means Tackled WEP This Week
Social Security should treat everyone fairly, but right now it doesn't for firefighters, police officers, and teachers. That's wrong. These Americans who have dedicated themselves to public service deserve better. When it comes to these public servants' benefits, Social Security should treat them fairly.

That's why this past week the Ways and Means Social Security Subcommittee held a hearing entitled "Social Security and Public Servants: Ensuring Equal Treatment". At the hearing, members discussed two Social Security provisions that unfairly penalize public employees and consider proposals for calculating public employees' benefits equally to private sector employees.

The hearing focused on two provisions that affect the Social Security benefits paid to certain public employees, as well as proposals to create a fairer benefit calculation. These two provisions – the Windfall Elimination Provision and Government Pension Offset – apply arbitrary reductions to the Social Security benefits paid to public employees who also receive a government pension. In addition, these benefit adjustments are not well understood, making it difficult for those affected to plan for retirement. I, along with Ways and Means members, am working to replace the unfair WEP with an approach that allows Social Security benefits to be calculated in the same way for everyone, instead of using one benefit formula for some workers and a different formula for others.

For more information, about the committee's efforts, click here.
Fair and Flat Tax Take Center Stage at Ways and Means Hearing
America needs a new 21st Century tax code that's built for growth: growing families' paychecks, growing local businesses and growing America's economy.

That's why the Ways and Means Tax Policy Subcommittee held a hearing entitled "Fundamental Tax Reform Proposals". This was the first in a series of hearings where members of both parties will have the opportunity to share, discuss, and promote their proposals for tax reform. The particular focus of this hearing was legislative proposals presenting cash-flow and consumption-based approaches to taxation including the Fair and Flat tax.

For more information, about the committee's efforts, click here.

Brady Backs Texas Fight in Supreme Court against Overreaching Obama White House
Recently, the U.S. House of Representatives passed of a Resolution authorizing the Speaker to submit a brief on behalf of the U.S. House of Representatives in the Supreme Court Case United States v. Texas to defend Congress's Article I power as the sole body authorized to write laws.
The Constitution is clear that only Congress has the authority to write laws. When is the Obama White House going to wake up? Congress said no to his executive amnesty agenda and our courts have agreed. Now, through this resolution, Congress will once again defend the Constitution and protect the American people