/

/

Montgomery County Food Bank hosts food drive at Grangerland Intermediate School Jan 23
Montgomery County Food Bank hosts food drive at Grangerland Intermediate School Jan 23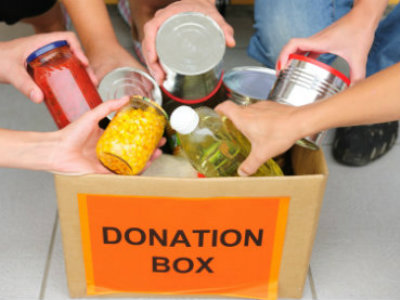 CONROE, Texas - As part of Montgomery County Food Bank's (MCFB) mission to provide nutritious meals to hungry children, adults and senior citizens of Montgomery County, they will host a food fair at Grangerland Intermediate School on Saturday, January 23. The event, which is open to any member of the community that does not have regular access to nutritional assistance, will take place from 9:30 a.m. – 12 p.m. at 16283 FM 3083 in Conroe. MCFB will be out to deliver fresh and perishable, as well as frozen and canned grocery products that go directly to families in the community through the help of volunteers.
Like a market on wheels, MCFB's food fair program is a traveling pantry that delivers nutritious food, including fresh produce and refrigerated items, which were donated directly to the food bank from local stores and individuals. Each food fair is sponsored by an individual, local or religious organization, corporation or community group. The sponsor provides the host site and volunteers.
"This is such an impactful opportunity for us to help those in our community that are truly in need," said Jeannie Crowell, CEO of Cimarron and sponsor of Saturday's food fair. "So many families exhaust their monetary means on just trying to survive, which often means taking away from their ability to purchase food. We at Cimarron are more than proud to be able to help food insecure families in our area when they need it most."
MCFB provides food, technical assistance and marketing for each food fair, which delivers a minimum of 10 pallets of food directly from its warehouse to a host site to feed 200-600 families.
MCFB will hold another food fair at Grangerland Intermediate School on Saturday, February 27.
For more information about MCFB food fairs, how to volunteer at MCFB, or information on sponsoring a food fair, visit ,www.mcfoodbank.org or call 936-539-6686.
Created by a group of volunteers in 1985 to serve disadvantaged families in Montgomery County, MCFB distributed nearly 8.1 million pounds of food in 2015 to those in need.
As the county has grown, so has the need for the MCFB's assistance. At conception MCFB was a door-to-door operation run out of car trunks. They now distribute more than 6.6 million meals to more than 35,000 unduplicated low-income children, adults and seniors per year and works with 52 partner agencies throughout the county from its warehouse off of Texas 242, north of The Woodlands.
MCFB is chartered by the state of Texas and is a member of the Texas Food Bank Network and Feeding America.