/

/

Silver Eagle Distributors, Bud Light Houston give back to Montgomery County Food Bank
Silver Eagle Distributors, Bud Light Houston give back to Montgomery County Food Bank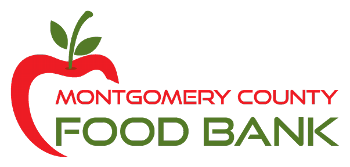 CONROE, Texas – Montgomery County Food Bank (MCFB) was delighted to host Silver Eagle Distributors and Bud Light Houston for Bud Light Gives Back to Montgomery County on July 21, 2016.
This event hosted over 160 volunteers at Montgomery County Food Bank that sorted food, learned more about the Food Bank and even won tickets to the Bud Light Party with Rod Ryan from radio station 94.5 The Buzz. The generous time and support from the volunteers resulted in 35,977 pounds of food, equaling approximately 21,600 meals ready for distribution to the food insecure of Montgomery County.
"We all had an incredible time and thoroughly enjoyed serving with Silver Eagle Distributors," said Rodney Dickerson, President and CEO of Montgomery County Food Bank. "I hope we can do this again in the future as our residents loved it! Thanks to the entire Silver Eagle Distributors Team for making the event a huge success."
After an hour and a half of sorting, volunteers enjoyed free food from three local food trucks, cornhole games, raffles, and cold beverages from Silver Eagle Distributors, suppliers of Bud Light at various establishments throughout Montgomery County. Photos and videos from the event can be found on the MCFB Facebook page as well as the photo galleries on MCFoodBank.org.