/

/

Food Fair for Montgomery County Food Bank May 14 in Porter, TX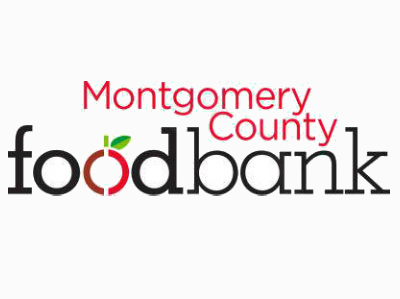 MONTGOMERY COUNTY, Texas - As part of Montgomery County Food Bank's (MCFB) mission to provide nutritious meals to hungry children, adults and senior citizens of Montgomery County, they are hosting a Food Fair on May 14 sponsored by the MCFB board members. This event, which is open to any member of the community that does not have regular access to nutritional assistance, will take place from 9:30 a.m. – 12 p.m. at the New Caney ISD Texan Drive Stadium at 21360 Valley Ranch Parkway in Porter.
Like a market on wheels, MCFB's food fair program is a traveling pantry that delivers nutritious food, including fresh produce, meats and non-perishable items, which are provided by the food bank with the generous support of our sponsors. The food fair at the New Caney ISD Texan Drive Stadium is anticipated to serve 500 families.
Board Chair Frank Gore shared the board's reasoning behind sponsoring the Food Fair, "All of our board members have already exhibited a high degree of commitment to our vital mission by tirelessly working behind the scenes to insure that our organization has both the strategic direction and the resources necessary to respond to our clients, and the community as a whole. This type of direct feeding event, however, allows our members to move out of the Board Room and into the community where we can actually interact with those in need and see the excited expression on a child's face, or the relieved look in a parent's eyes, when they receive a box or a bag of nutritious foodstuff to feed their family."
MCFB is also in need of sponsors for future food fairs. If you or your organization are interested in a sponsorship, contact Jada England at 936-271-8822.
Created by a group of volunteers in 1985 to serve disadvantaged families in Montgomery County, MCFB distributed nearly 8.1 million pounds of food which represents 6.75 million meals in 2015 to those in need.
As the county has grown, so has the need for the MCFB's assistance. At conception MCFB was a door-to-door operation run out of car trunks. They now distribute more than 6.6 million meals to more than 35,000 unduplicated low-income children, adults and seniors per year and works with 52 partner agencies throughout the county from its warehouse off of Texas 242, north of The Woodlands.
MCFB is 501(c)(3) chartered by the state of Texas and is a member of the Texas Food Bank Network and Feeding America.
For more information, to book a tour or volunteer at the MCFB facility, visit www.mcfoodbank.org.