/

/

MC Food Bank hosts two-fer food drive April 16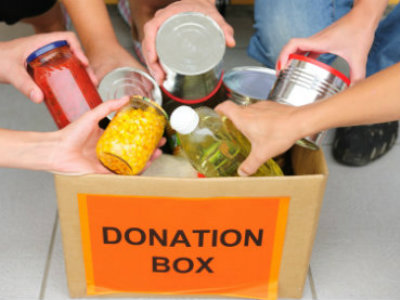 CONROE, Texas - As part of Montgomery County Food Bank's (MCFB) mission to provide nutritious meals to hungry children, adults and senior citizens of Montgomery County, they will host two food fairs on April 16. These events, which are open to any member of the community that does not have regular access to nutritional assistance, will take place from 10 a.m. – 12 p.m. at The Ark Church on 450 Humble Tank Road, as well as Iglesia Gracia Abundante Church at 1001 Wilson Road, both in Conroe and sponsored by The Ark Church.
Like a market on wheels, MCFB's food fair program is a traveling pantry that delivers nutritious food, including fresh produce and non-perishable items, which are provided by the food bank with the generous support of our sponsors. The food fair at the Ark is anticipated to serve 1,100 families, while the one at Iglesia Gracia Abundante food fair is expected to provide for 500 families.
If you are interested in volunteering at future food fairs, please contact Nicole at 936-539-6686. MCFB is also in need of sponsors for future food fairs. If you or your organization are interested in a sponsorship, contact Jada at 936-271-8822.
At the last Food Fair at Woodforest Stadium, MCFB served 2,178 individuals and 567 food insecure families in Montgomery County. And of those, 1,015 children went to bed with full stomachs due to the efforts of MCFB and the generosity of volunteers and sponsor, Cimarron.
MCFB's next food fair will be at Wildwood United Methodist Church in Magnolia on April 23. Created by a group of volunteers in 1985 to serve disadvantaged families in Montgomery County, MCFB distributed nearly 8.1 million pounds of food which represents 6.75 million meals in 2015 to those in need.
As the county has grown, so has the need for the MCFB's assistance. At conception MCFB was a door-to-door operation run out of car trunks. They now distribute more than 6.6 million meals to more than 35,000 unduplicated low-income children, adults and seniors per year and works with 52 partner agencies throughout the county from its warehouse off of Texas 242, north of The Woodlands.
MCFB is 501(c)(3) chartered by the state of Texas and is a member of the Texas Food Bank Network and Feeding America. For more information, to book a tour or volunteer at the MCFB facility, visit www.mcfoodbank.org