/

/

Lindy Johnson joins Montgomery County Food Bank as Director of Development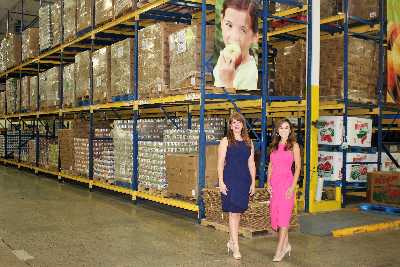 MONTGOMERY COUNTY, Texas -- Lindy Johnson has recently joined the Montgomery County Food Bank(MCFB) as the Director of Development.
In her role at the Montgomery County Food Bank, Johnson will oversee donor relations as well as manage all fundraising initiatives. Among her responsibilities, she will act as the staff lead to the MCFB Development Committee along with Committee Chairman, John Christianson, Vice President of Corporate Communications of Anadarko. Community relations will also be a vital component of Johnson's position.
She joins the MCFB with years of extensive experience in leadership and fundraising capacities, most recently at Interfaith of The Woodlands as Senior Manager of Publications, focusing on communicating a nonprofit's organizational mission. As a professional and volunteer, she has also given her time and leadership to multiple successful community initiatives.
"Lindy has an impeccable reputation for her leadership qualities, drive for success, interpersonal relationships, and working well within a team," stated Allison Hulett, MCFB President and CEO. "Her calling card, however, is in the art of building relationships as she is truly gifted in that capacity. Lindy has a huge heart for our mission, and I am delighted to have her as a part of the Montgomery County Food Bank leadership team."
MCFB Board member Dr. Ann Snyder added, "Lindy will be a true gift to the Montgomery County Food Bank. Her passion for helping those in need is very evident."
Johnson holds a Bachelor of Science degree from Texas A&M University. She is a graduate of the Leadership Montgomery County class of 2018 where she served on the marketing committee for the class project benefiting Society of Samaritans. She has lived in Montgomery County for 25 years and currently resides in The Woodlands with her husband and two sons.
"I am honored to join the team at the Montgomery County Food Bank," she shared. "As our county continues to grow, so will the need. I look forward to using my passion for serving and helping others to make sure this vital community food bank can meet that increased demand. No person should wonder where their next meal is coming from, for themselves or their family."
For more information, to book a tour or volunteer at the facility, or to make a monetary donation or food contribution, visit www.mcfoodbank.org or call 936.271.8800.